3-Weeks Accelerated Beginner Module // 1.5hr per lesson

THE TIMELESS JOURNEY OF FAITH


Receive up to BM$13 by attending this module. BM$ can be used to offset future course fee payments.

[This module is tailored for the individual (age 8-16) aspiring to play contemporary praise songs]

Students who have completed Believer Guitar Program™ WDI are eligible for advanced placement to Believer Ukulele Program™ WDI.

WDI of the Believer Ukulele Program™ will showcase the range that the ukulele can offer. Starting from this module, you will begin to combine rhythm styles and harmony options to focus on ensemble playing. The textured and colorful adaptation of a song produced by blending diverse layers of music into one is sure to leave you in awe of the beauty of a concerted team spirit.
The thematic focus on The Timeless Journey of Faith will take us on a trek through special places of encounter in the Bible, revealing the true essence of God's everlasting desires for His people.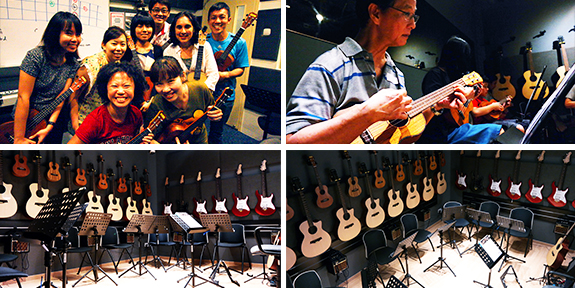 Thematic Devotion: The Timeless Journey of Faith: Witness encounters in the Biblical story that has shaped our faith today

Music Theory: Using the capo, Riff-construction

Rhythm: Essential syncopated strumming styles; riffs and embellishments

Harmony: Alternate chord voicings

Duration: 3-week module; 1.5 hour weekly

Song Application & Techniques: Ensemble playing

Interactive Music Exercises: Rhythm & chord exercises