Believer Drum ProgramTM

XP Trial (XP)

Receive up to BM$50 by completing this module. BM$ can be used to offset future course fee payments.
[This module is tailored for the individual aspiring to play contemporary praise songs]
Everyone can play music.
There's joy in listening to a great tune but nothing beats the experience of playing it for real. Awaken your musical ability as we unlock your potential to play the drums through our breakthrough classroom approach. Come believing and experience the impossible.
The XPerience module i
s a short 3-week trial class designed for the complete novice to experience what it's like to play the drums with inspiration from on high.



Music: Build a strong music foundation based on natural feel

Song Application: Play up to 3 praise songs

Duration: 3-week course; 1-hour weekly lessons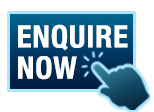 Latest Testimonial
My Trinity Christian Centre church mate and I signed up together for Drums XP Trial and we were most blessed for the opportunity to discover the ability to worship God through rhythmic playing on the ...
Read more...
© 1999 - 2020, Believer Music ®. All Rights Reserved.