Believer Drum ProgramTM

DRUMS CLINIC @ BELIEVER MUSIC (10 SESSIONS) (Clinic)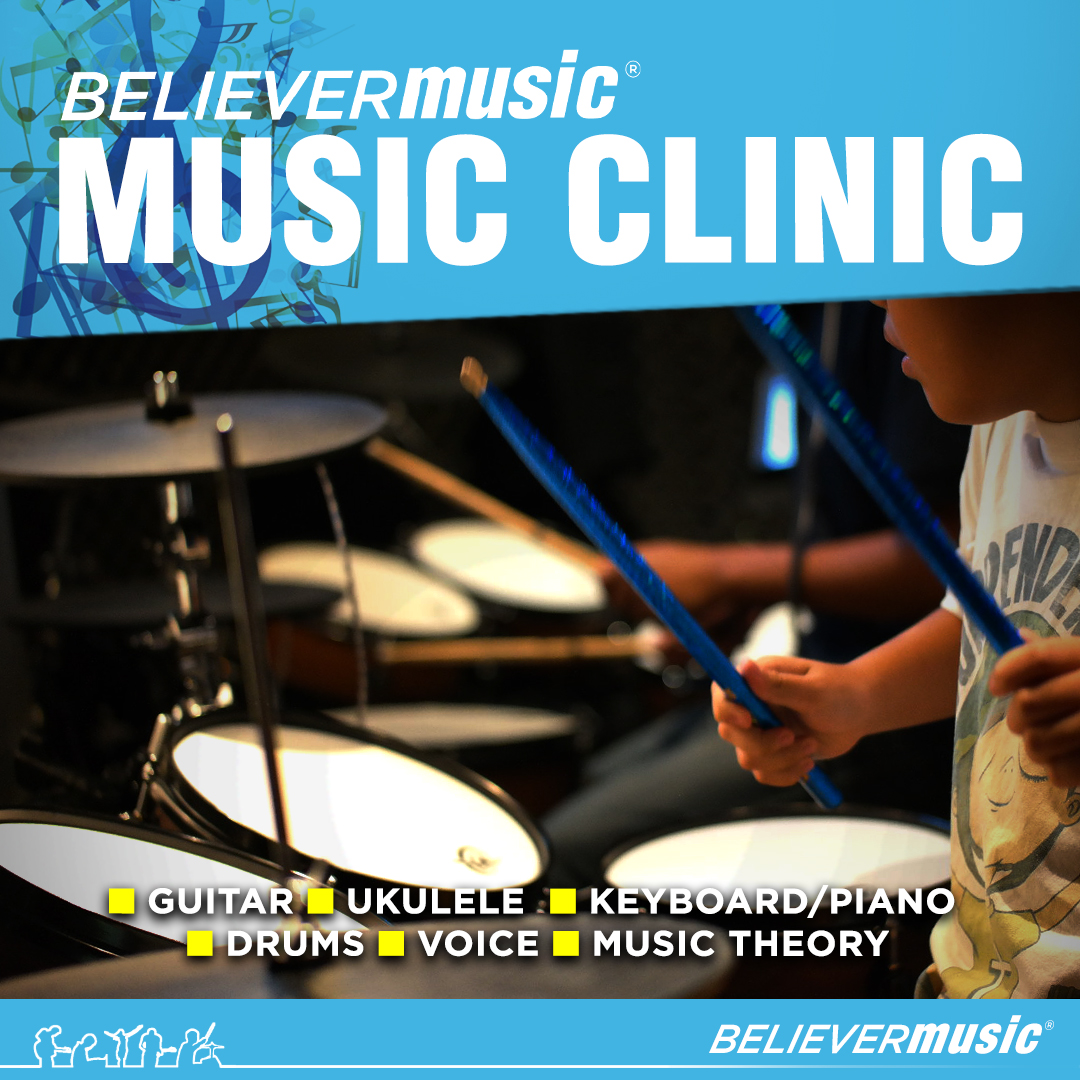 BELIEVE YOU CAN
Master the art of rhythm with our 1-to-1 Drum Clinic Classes! Benefit from personalised coaching in a professional and comfortable environment. Learn at your own pace with learning materials customised just for you.
Graded learning options are available, from ABRSM to Trinity. Equip yourself with the requisite knowledge and skills under the faithful tutelage of our coaches. Take it higher!

ONLY THE BEST AT BELIEVER MUSIC
✔️ Personalised 1-to-1 music coaching
✔️ Learn the songs and techniques you always wanted
✔️ Fully-customised training plan
✔️ Suitable for all levels
✔️ Graded options available (Trinity, ABRSM)
CLINIC DETAILS
Available Timeslots: Off-peak hours only (1-6pm, Mon-Thu)
Duration: 45 mins/session
Thematic Devotion: THE HEARTBEAT OF HEAVEN (Beginnings) A historical survey to understand mankind's original purpose as revealed through Creation and in the lives of the Biblical Patriarchs

Rhythm: Common time rhythms with added syncopation

Posture: Controlled instrument and sticking-handling techniques

Synergistic Flow: Added fills and touch sensitivity

Worship Application: Accompanied play with backing tracks

Duration: 10-weeks, 45-min weekly lessons
---
Latest Testimonial
I nearly missed out on the Believer Drum Program for this term. Thank God I didn't! To cut the long story short, I had actually signed up for Contemporary Drums Level 2 but couldn't get the timeslo...
Read more...
© 1999 - 2023, Believer Music ®. All Rights Reserved.