[This module is tailored for youths (age 8-16) aspiring to play contemporary praise songs]

Engage, experience, and be empowered by the energizing sounds of the electric guitar.
The Level I module will equip the total beginner with basic electric guitar playing aptitude applicable towards a wide spectrum of songs.
With careful attention to the handling of this instrument's potential, the student will have the right platform to advance to a greater playing responsibility.

Introduction: The electric guitar & its role

Rhythm: Essential strumming fundamentals

Harmony: Power chords & open chords

Song Application & Techniques: Play up to 7 familiar pop songs

Interactive Music Exercises: Rhythm & chord exercises

Duration: 3-week course; 1.5-hour weekly lessons


AVAILABLE TIMESLOTS
School Holiday Contemporary Electric Guitar Term (28 Nov - 18 Dec 2022)

INTERNATIONAL PLAZA (IP)

Monday

Tuesday

Wednesday

Thursday

Saturday

Sunday


TAMPINES PLAZA 2 (TP2)

Monday

Tuesday

Wednesday

Thursday


* Includes courseware and fully-equipped training studio.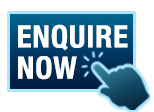 ---