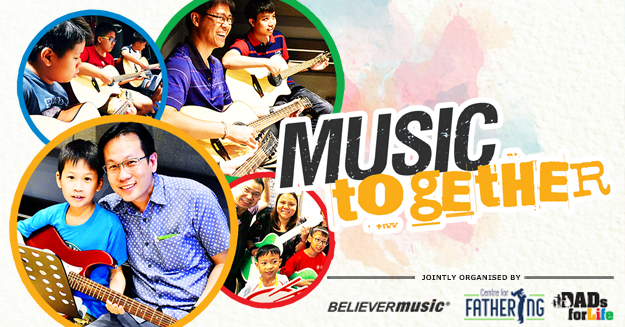 YOU CAN
Modern fathers want to spend quality time with their children. But what activity is both meaningful and fun, adequately challenging and rewarding, suitable for all types of weather and personalities, benefitting both brain and relationship development?
Music Together is the answer.
EXCITE
In this era of streamed music and music player apps, there's more but only when we tap into its full inherent power. Music was invented by a community, for the community. A nation has its national anthem. A school has its school song. Even couples have one they call "our song".
In this workshop, you will learn how music can unite families and help you connect with your child on a deeper level.
TAKE IT HIGHER
The benefits are long-lasting. With the newly acquired skill, your family can now start to make Music Together.
This workshop is recommended For Dads, Mums & Kids (8-16 Years).