My Music Ladder
My Music Ladder was created out of our two greatest loves - Music and children. Music is a language we are all born with and it has an unfathomed ability to create a world without borders. As parents ourselves, nothing is more fulfilling than seeing your child find their passion and witness them being transformed by the power of their natural third language, which is music.

By developing their third language, we hope the children bring an enduring difference to wherever they are in life.
Modules
6-35 months
3-4 years old
4-7 years old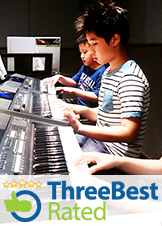 © 1999 - 2020, Believer Music ®. All Rights Reserved.