Believer Voice ProgramTM

VOICE CLINIC @ BELIEVER MUSIC (4 Sessions) (Clinic)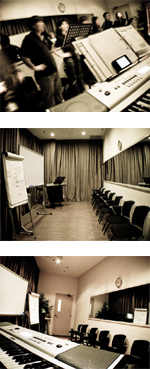 Voice Clinic @ Believer Music
Receive up to BM$14 by attending this module. BM$ can be used to offset future course fee payments.

VERY LIMITED. FIRST COME FIRST SERVE.
Only $330 nett* for 4 weeks (45mins x 4 lessons)

[This module is tailored for the individual aspiring to learn contemporary praise songs]
Now introducing Believer Music's Voice Clinic sessions, tailor-made just for you. If you've already completed AWDI of the Believer Voice Program™ and now require private attention to take your voice higher, your search ends here. Everyone's voice is unique, and we understand this at Believer Music. Having trained and documented well over 1,000 individuals, our Vocal coaches will personally commit to your singing advancement and success, every minute each session.  


Latest Testimonial
17 June marks the finale of my Believer Voice lessons from Primer stage all the way to AWDIV -- 7 terms of 11 weeks. I gave it my all today and did my best and I still cannot believe that I can do the...
Read more...
© 1999 - 2021, Believer Music ®. All Rights Reserved.