Contemporary Keyboard ProgramTM

Level II - MandoPop (MP)

The Story of Mankind

Building upon foundations in Level I, Level II will increase your playing aptitude with the introduction of wider musical styles suited for contemporary music. With special focus on rhythm variations, catch the beat and groove to the syncopated rhythms of popular music today. You would never think sounding like the 'real thing' was this quick and easy.

The running theme THE STORY OF MANKIND takes us through the history of world civilizations. The weekly themes will offer deeper insight into the ideologies behind different major world cultures and to make sense of our own today.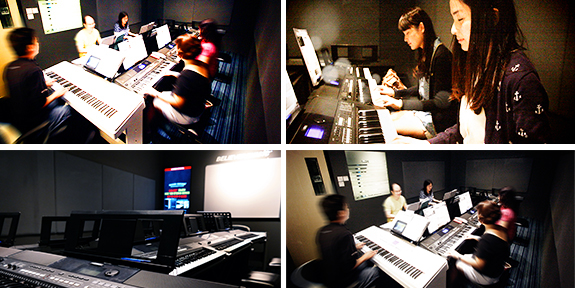 Theme: THE STORY OF MANKIND: Civilizations is a survey of major world cultures and their contribution to humanity. Broaden your worldview as you appreciate the beauty of cultural diversity.

Rhythm: Advance rhythm variations & Ballad

Harmony: Enhanced chords

Duration: 11-week module; 1 hour weekly

Song Application & Techniques: Slow to medium tempo love songs
Latest Testimonial
I was partially conversant with the notes of a piano but was never into proper learning and playing, hence I thought of enrolling to a course to get better understanding of the keyboard and various as...
Read more...
© 1999 - 2023, Believer Music ®. All Rights Reserved.