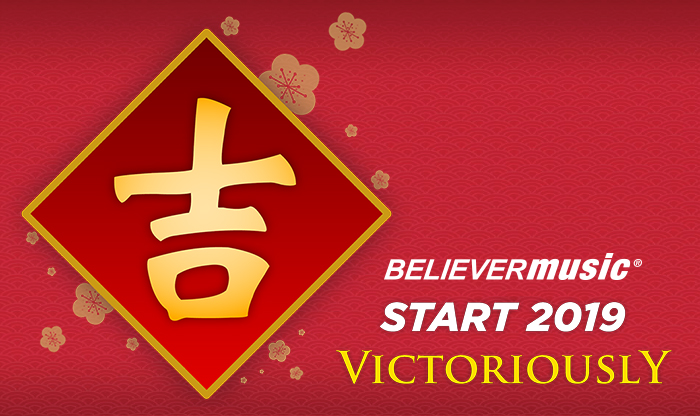 Believer Music wishes you a Victorious Lunar New Year.
May blessings always come your way and days be filled
with hope and everlasting strength to rise high above all.
Take it Higher!


Here's our latest video performed by Believer Music,
titled 'You Say'. This song speaks of how, in our inadequacy,
God reminds us of our identity in Him. Start 2019 Victoriously!