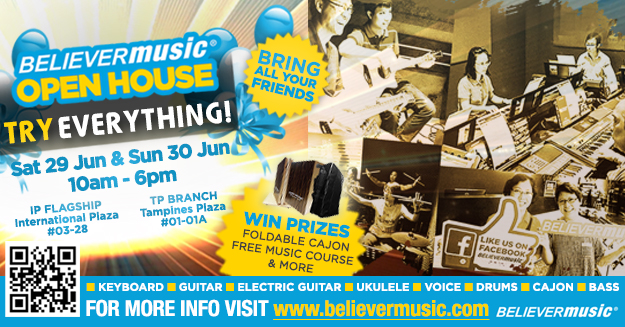 Always wanted to play music but just don't know where to start?
Believer Music knows just what you need and have put together
a 2-day Open House event filled with scrumptious food,
thrilling games and fascinating rewards.
There'll also be hourly contests, game activities and
limited-time promotions catered to all ages.
Don't miss this opportunity to play, bond and connect with
one another through music and merry-making!