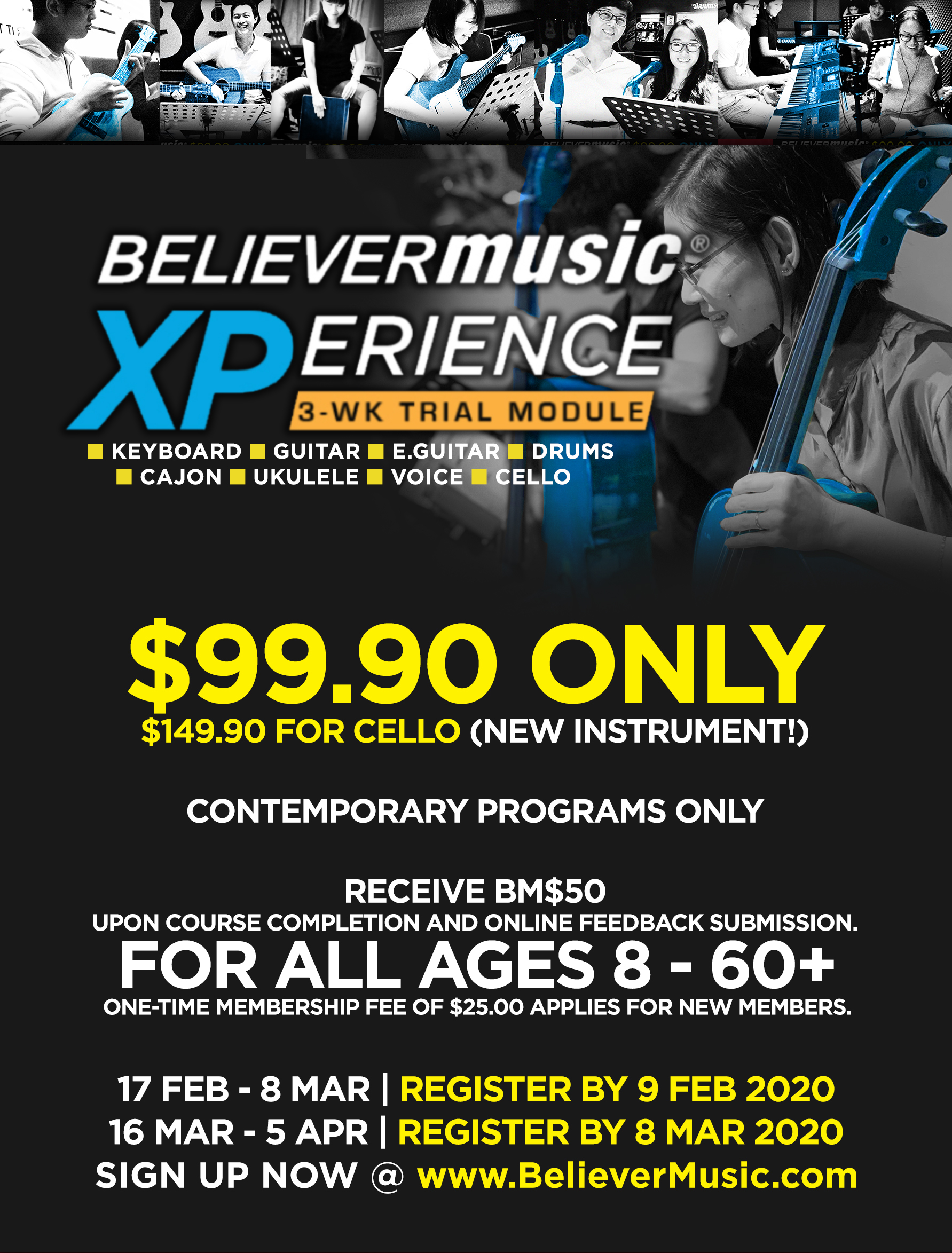 Our 3-Week XPerience Trial Program for Guitar, E.Guitar, Cajon, Ukulele,
Keyboard, Voice, Drums & Cello are now available for registration!
At just $99.90, play 3 songs in 3 weeks! Cello is also available @$149.90.
Don't miss this opportunity to recharge this new year at Believer Music.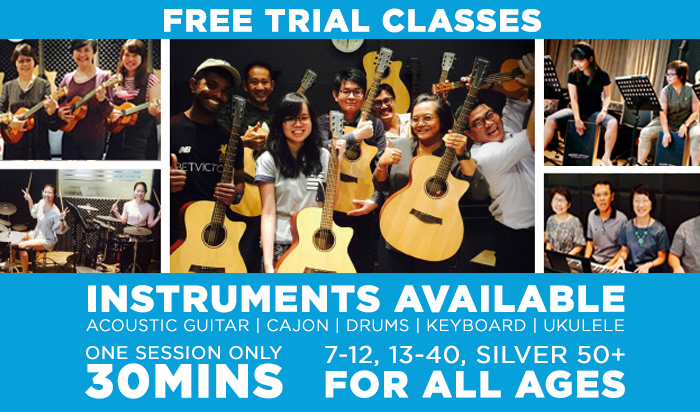 Would you like to learn an instrument, but aren't ready to dive right in,
just yet? Come and join us for our 30-minute trial classes!
Check out the video above on what went on at our recent corporate

lunchtime engagement talk. Believer Music conducts engaging and

insightful talks for your Staff Team.

If you agree that Playing Music For Real is a choice activity to facilitate

team-building and welfare, please link us up at

recreation@believermusic.com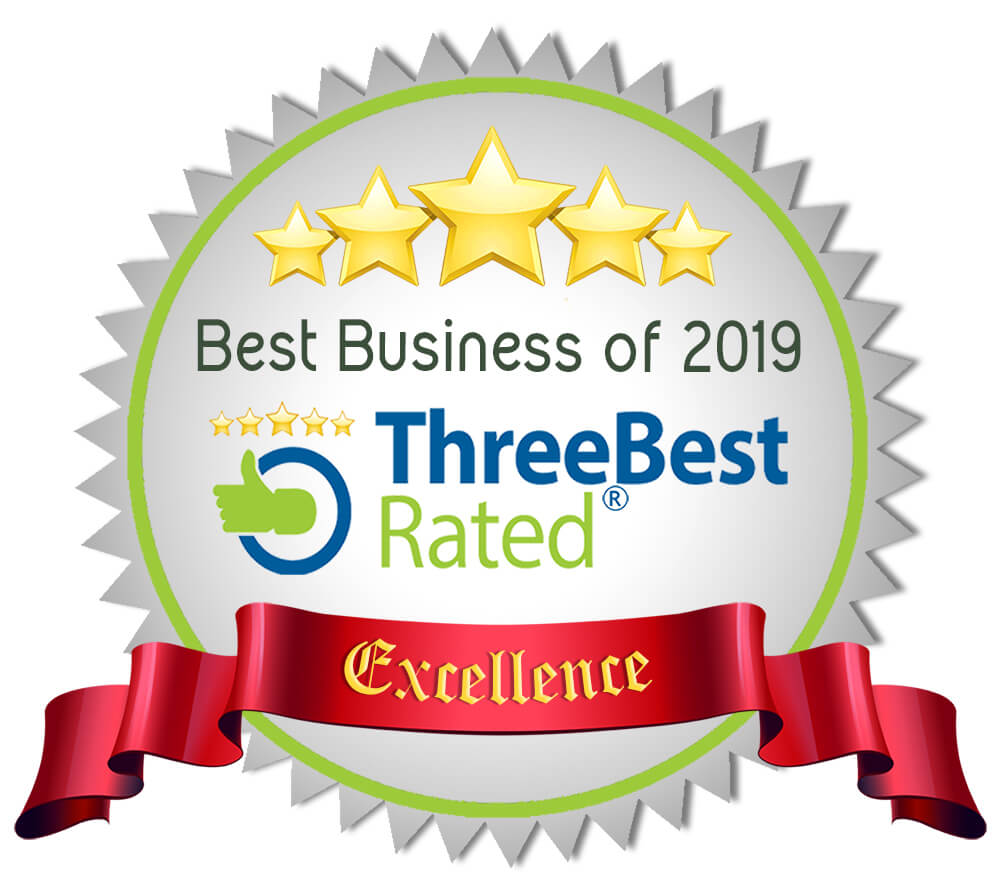 Life is Short, Choose the Best!

Three Best Rated® has handpick us to be the top 3 music schools using their 50-Point Inspection including reputation, history, complaints, ratings, satisfaction, trust, cost, reviews and excellence.

https://threebestrated.sg/music-schools-in-tampines. As the leading executive music training center in Singapore, we constantly strive to improve in all aspects.

Join us to experience the difference today!
___________________________________________________________________
I was impressed by how new their instruments and how professional their music studios were. They even produced their own line of instruments.
The leading contemporary music centre has made music accessible to all – from ages 7 to 60 and up, to be exact – and offers a wide array of courses… at multiple levels for anyone from beginners to advanced learners.
From Guitar Hero to Legit Musician: 5 Things Learnt at Believer Music – By The Smart Local
Here, music is a fun process, not a race to clinch awards. With 17 years of experience in the industry, they have designed an in-house syllabus that produces results through a fun approach.
___________________________________________________________________
BELIEVER MUSIC RETAIL FEATURED ITEMS



Exclusively at Believer Music, check out the Higher Ground® Acoustics Cajon HGC-350T Traveller Series! It is a foldable cajon, making it light and convenient to travel around with it! Click and watch the video for a demo.
The HG-200C cutaway is designed with Higher Ground® Acoustics benchmark sound, and is carefully crafted from a solid Cedar top paired with mahogany sides and back. Hear to believe, the HG-200C is ideal for players who are looking for warmer tones and superior sonic resonance.
___________________________________________________________________