Believer Drum Program

EXPERIENCE PASSION
Engage in passionate grooves and ignite a fire within your heart to pulsate for heaven's cause.
EXPERIENCE RHYTHM
Experience the power of worship through steady rhythmic expression on the drums. Hone a deeper spiritul sensitivity while keeping with precise tempo and execution.
TAKE IT HIGHER
The Believer Drum Program™ is designed to equip drummers for recreational pursuit as well as service on platform ministries. If you ever dreamt of playing the drums to echo the heartbeat of Heaven...We'll take you there.
Modules
XP Trial (XP)
PMR
PMR (SHP)
WDI
WDII
AWDI
AWDII
AWDIII
AWDIV
SWD (SWD)
DRUMS CLINIC @ BELIEVER MUSIC (4 SESSIONS) (Clinic)
DRUMS CLINIC @ BELIEVER MUSIC (10 SESSIONS) (Clinic)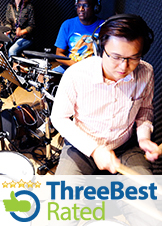 © 1999 - 2022, Believer Music ®. All Rights Reserved.