Contemporary Ukulele ProgramTM

LEVEL I (SHP)

3-Weeks Accelerated Module // 1.5hr per lesson

THE STORY OF MANKIND

Receive up to BM$13 by attending this module. BM$ can be used to offset future course fee payments.
Special Time-Limited Promo
Register before 21 Nov 2021 & enjoy a $20 Early Bird Discount!


Discounts will be reflected on the Payment Summary Page.
[This module is tailored for youths (age 8-16) aspiring to play contemporary love songs]
Always wanted to pick up playing the Ukulele? This school holiday, experience the thrill and passion of playing the UKULELE for real. Following Believer Music's innovative and revolutionary approach to music learning, your child will play this instrument with purpose and focus.
Team dynamics will encourage each child to actively collaborate with others to make music as a team. The strumming exercises will also foster better concentration, listening ability, communication skills, and develop both fine and gross motor skills. This 3-week module will inspire your child to engage joyfully with the harmony of music.

The main theme centers on THE STORY OF MANKIND – a revealing epic adventure that will take you from the unspoken pasts of humanity (World History) to current-day state of affairs and beyond. Come away with a worldview that promises to never leave you the same again.
Theme: THE STORY OF MANKIND: The Pre-Historic Age explores the early developments of humanity. Draw strength from the examples of early man as you witness the human spirit and will in action.

Introduction: to the Ukulele & its role

Rhythm: Essential strumming fundamentals

Harmony: Easy-to-play and great-sounding chords

Duration: 3-week course; 1.5-hour weekly lessons

Song Application & Techniques: Versatile rhythms for various musical genres

Interactive Music Exercises: Rhythm & chord exercises


AVAILABLE TIMESLOTS
School Holiday Contemporary Ukulele Term (29 Nov - 19 Dec 2021)

TAMPINES PLAZA 2 (TP2)
Tuesday

Wednesday

INTERNATIONAL PLAZA (IP)

Monday

Tuesday

Wednesday

Thursday
* Includes courseware and fully-equipped training studio.​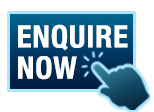 Latest Testimonial
I enjoyed my Ukulele class. It is fun and enriching. Thanks Coach, for making the theory easily understood.
Read more...
© 1999 - 2021, Believer Music ®. All Rights Reserved.