Believer Cajon ProgramTM

PMR




Receive up to BM$12 by attending this module. BM$ can be used to offset future course fee payments.

[This module is tailored for the individual aspiring to play contemporary praise songs]

Passion, raw power, real music; Experience it all in the Believer Cajon Program™. Following Believer Music's innovative and revolutionary approach to music learning, you will play the instrument with meaning and purpose. Group dynamics, inherent in all our classes, will foster an unmatched sense of unity amidst synergistic percussive energy. This foundational Primer module will inspire you to feel and engage with the pulse of each song whilst adding special touches to set you apart from everyone else. The nature of playing the Cajon will, most importantly, rejuvenate your spirit by awakening you with heaven's heartbeat.

Thematic Devotion: THE AWAKENING Discover meaning, purpose, and restoration, as you awake to God's will for your life.

Rhythm: Straight beats in common time signature with added syncopation

Posture: Controlled instrument and handling techniques

Synergistic Flow: Touch dynamics and rhythm flow

Worship Application: Accompanied play with backing tracks

Duration: 7-week course; 1-hour weekly lessons

* Includes courseware and fully-equipped training studio.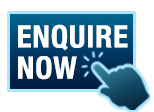 Latest Testimonial
一直以来,就很想学钢琴,所以我时常祷告上帝,要是你让我有机会学习,我一定事奉祂. 在在去年11初,上帝垂听我们的祷告, 让我们找到了就在我们家附近的Believer Music school. 我和我先生先亳不考虑的先后报名参加了Cajon及天程音乐电孑键盘课程。 虽然我们没有音乐基础,年纪也老迈,但我们很感谢我们的 Cajon和电子键盘教练,他们很有耐性的教导我们,也时常鼓励我们参与教会事奉...
Read more...
© 1999 - 2022, Believer Music ®. All Rights Reserved.