Drum Coach - Careers
Drum Coach
Music Programs
Reports To Head Coach, Drum Program
Working Hours
Assigned hours will be advised before course commencement.
Minimum 3 days/week, min. 3 hours/day. 2-yr contract.
Optional Schedule
Monday - Friday
(A) 1130 to 1630hr
(B) 1530 to 1930hr
(C) 1830 to 2130hr
Saturday & Sunday
(A) 0930 to 1330hr
(B) 1230 to 1630hr
(C) 1330 to 1730hr
Description
- Follow Believer Music guidelines for coaching instruction in imparting drum playing knowledge and devotional content.
- Achieve 1 out of 1 student ability to play the drums.
Official Duties
- Accountability: Feedback & Submission of Student Progress Reports; Meetings with the Head Coach, Drum Program
- Coaching Excellence: Ensure >90% pass rate
- Attend all Believer Music Corporate Meetings
Requirements
- >5 years experience on instrument in a band setting
- Fluent in reading music scores
- Actively involved in ministry and/or cell group
- Experience in group mentoring
- Good command of the English and Mandarin language
- Teaching and coaching experience preferred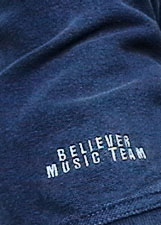 © 1999 - 2023, Believer Music ®. All Rights Reserved.