We are having an Open House! Details below:
💎 Better Than A Thousand Elsewhere
Come back to the heart of worship this 1st and 2nd Oct at Believer Music.
Invite your friends & family to experience how you can bring worship and God's presence back into your homes. Come as you are, no musical experience needed.

💎 30-Min Worship Try-Outs
Immerse in the Believer Music worship experience not found elsewhere - all instruments all available. Achieve your dreams with our free 30-min worship try-outs.

🌟 Believer Music Open House 2022 🌟
📅 1 & 2 Oct 2022
📍 International Plaza #03-28
📍 Tampines Plaza 2 #01-01A
🎶 Genre // Praise & Worship

2. Keyboard | Drums | Voice (Starts 3 Oct)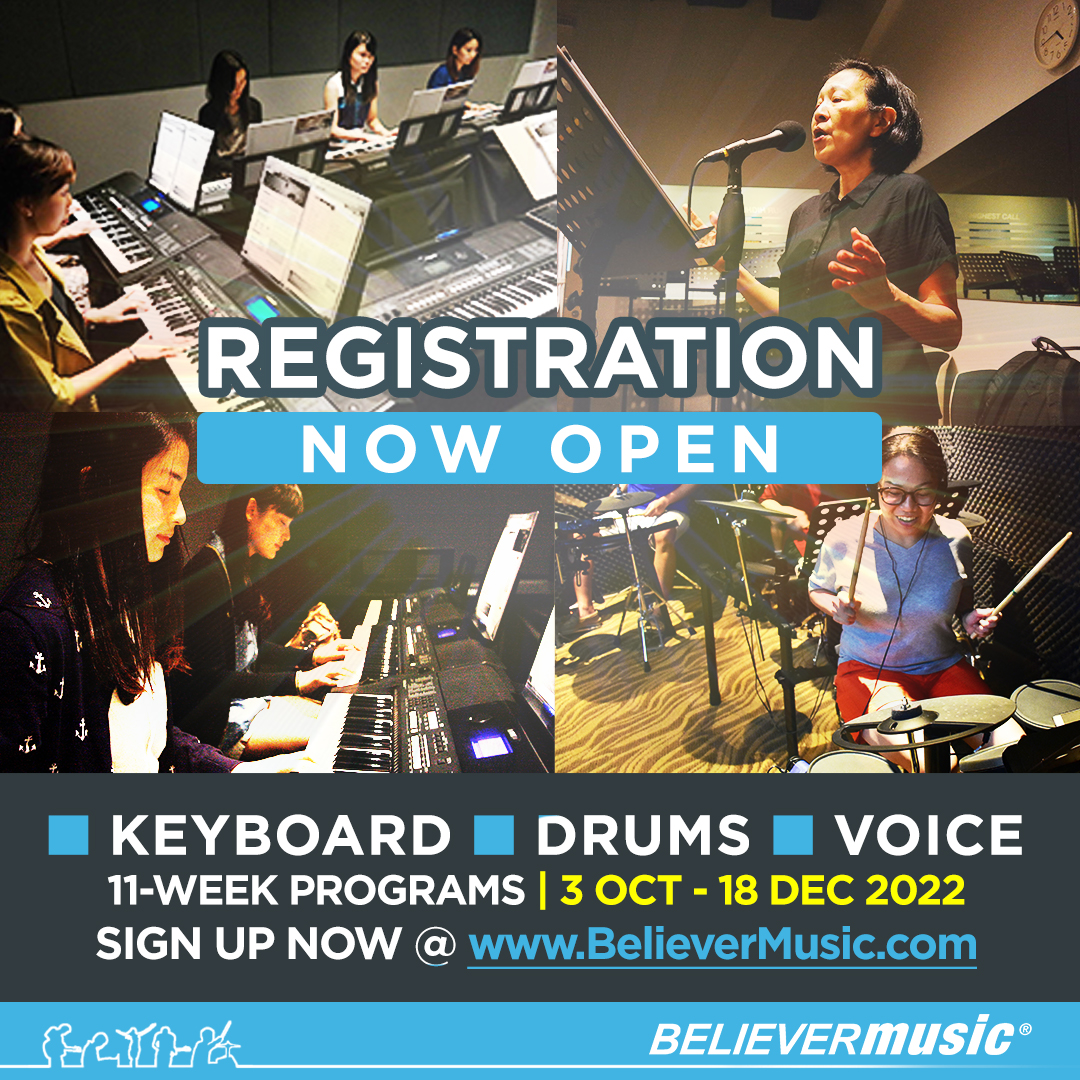 Music Makes Everything Better!
- Our
FINAL 11-Week Programs
term for the year is here!
Join us and experience the miracle of playing music for real today. We believe you can do it!

Book early to queue for your most preferred time slot.
Prime Time slots get filled up quickly, so please register today!

** Believer Music 11-Week Programs - 2022 Final Term! **
📅 3 Oct to 18 Dec 2022
🎶 Keyboard | Drums | Voice
3. 3-Week XP-Trial (Starts 3 Oct)

The XP-Trial is a short 3-week program, designed for the complete novice to experience and embrace music from within. Learn a new instrument and enjoy its musical possibilities.

💎 Play 3 Songs over 3 Weeks
💎 Experience a new instrument without major commitment
💎 Bring a Friend, Double the Fun