1. New Term Registration - NOW OPEN!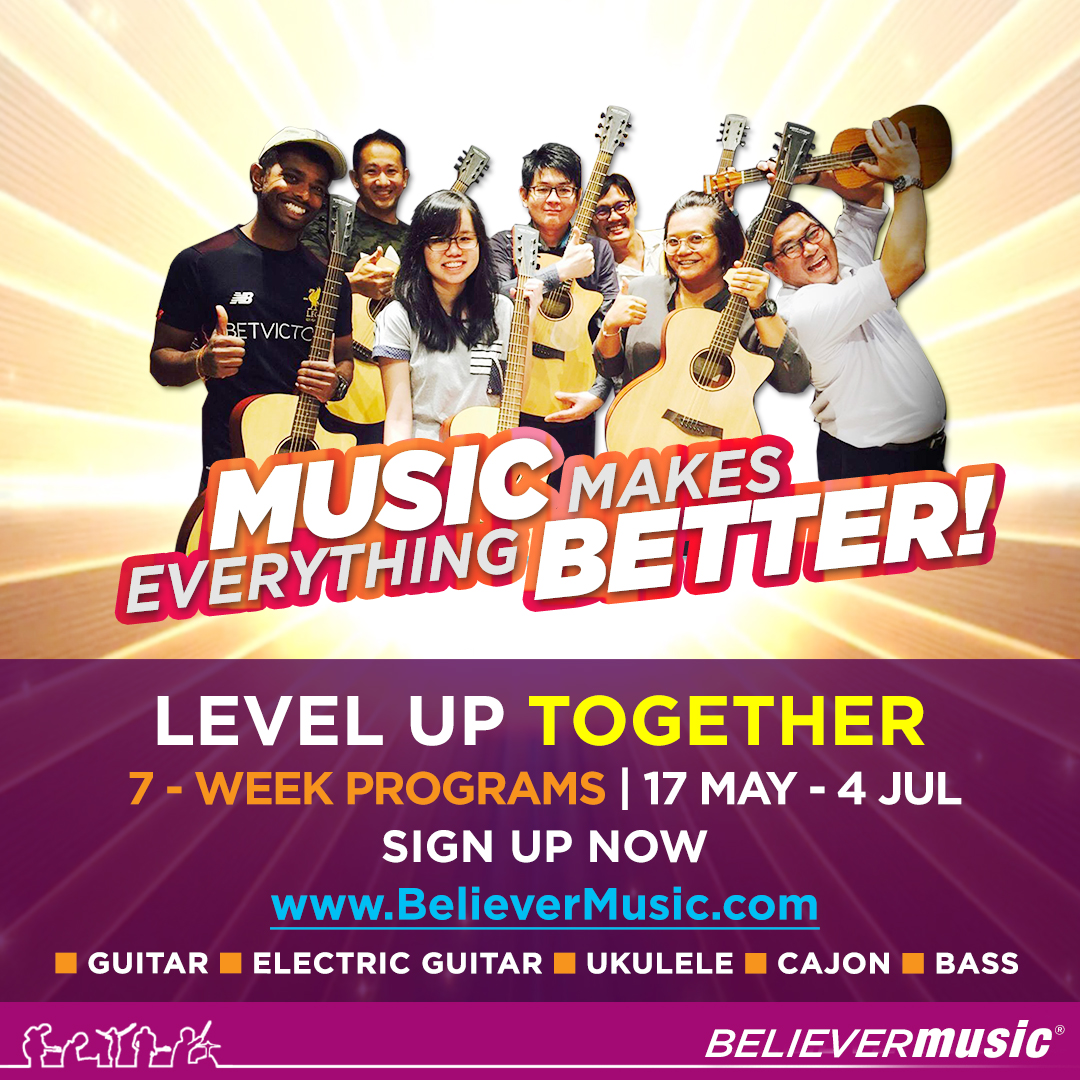 Music makes everything better! Continue your musical journey
and let Believer Music take you higher. Complete your
Invite friends now to join you with your Share & Earn code.
Earn BM$ when they sign up!
2. 3-Week XP-Trial -
Keyboard | Drums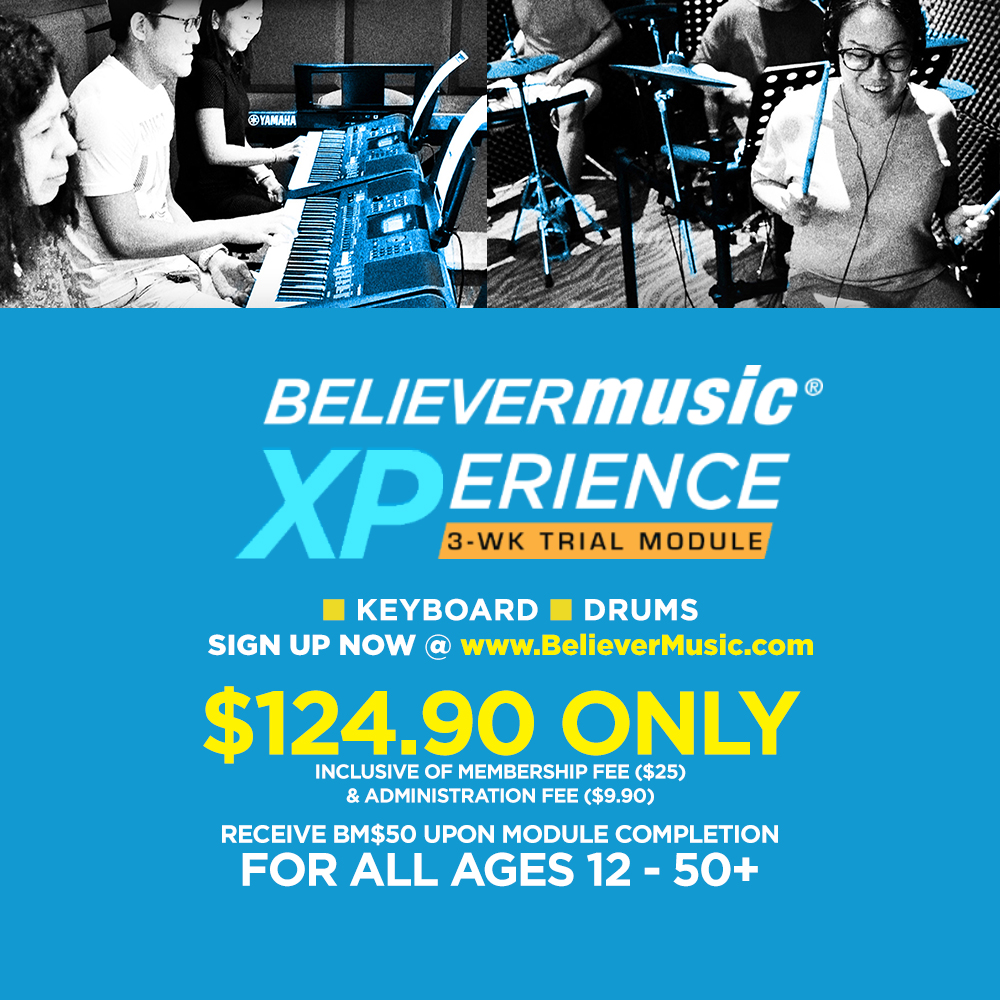 Our 3-Week XPerience Trial Class starts 17 May! At just
$99.90, you can play 3 songs in 3 weeks! Use your BM$
to offset the course fees. Bring a friend, share & earn code
applies too.
Receive BM$50 when you complete this module + Online
3. June School Holiday Programs
The Kids Music Holiday Program is the perfect opportunity for
kids to pick up music, over 3 weekly lessons during the holidays.
- Learn the building blocks of music in a FUN and INSPIRING way
- Improve cognition (music has proven positive effects on the brain)
- Relax by playing music.
- Build teamwork and make friends in class!
Details:
📅 7 - 27 June 2021
🕛 3 x 1.5hr Weekly Lessons
Instruments Available:
Guitar | E.Guitar | Keyboard | Drums | Ukulele | Cajon
Enjoy a 1-for-1 special when you sign up before 5 May 2021!
Do book early as timeslots run out fast!😊
Our very popular 2-Day Music Adventure Camp (2D MAC) is back!
This is a great opportunity for kids to experience the power of l
earning music this March School Holiday. Sign Up today!
👧🏼👦🏻 Age Group // 8 to 16 years old
📅 Camp Dates // 31 May - 1 Jun 2021, 2 - 3 Jun 2021
🎟️ Course Fees // $399 | ENJOY $99 off, Sign Up before 23 May 2021!