Believer Silver Guitar ProgramTM

WDII - SILVER
THE HEART OF YAHWEH (PART II)
[This module is tailored for
seniors aged above 55 who
aspi
re
to play contemporary praise songs]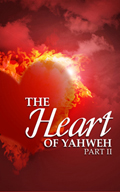 WDII is an essential module that prepares you for the advanced techniques covered in the following series. The rousing contemporary strumming and chord techniques will fuel you with newfound confidence. You will also learn to create FLOW with your instrument for group settings as you complete this indispensable module.
The thematic focus of this second installment of THE HEART OF YAHWEH (Part II) releases us to love one another the way we should.

Thematic Devotion: Further into THE HEART OF YAHWEH (Part II): Apply the heartbeat of heaven into your relationship with others

Rhythm: Generate an energetic feel with up-tempo strumming rhythms

Chord Progression Immersion: Expand the range of chord progressions from the previous module

Duration: 7-week course; 1-hour weekly lessons

Latest Testimonial
I am doing the Believer Gold Guitar Program. I enjoy the classes and the pace of the teaching. Just right for me and our Instructor is very helpful and encouraging too. Overall it's a great program fo...
Read more...