Believer Silver Guitar ProgramTM

WDI - SILVER
THE HEART OF YAHWEH (PART I)
[This module is tailored for
seniors aged above 55 who
aspi
re
to play contemporary praise songs]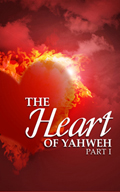 Upon completion of the Beginner module, the Worship Dynamics series will impart you with the feel of using the guitar for personal and small group settings. With a greater emphasis on technical dexterity, be thrilled by the synergy of rhythm variations and open chord voicings.
Believer Music's devotional format of integrative chord progressions will give you greater freedom to express yourself with your instrument. The thematic focus on THE HEART OF YAHWEH (Part I) will captivate your heart to beat to the same rhythm as His.

Thematic Devotion: Discover THE HEART OF YAHWEH (Part I). Connect and align your life with the heartbeat of heaven

Rhythm: Perfect your rhythm feel as you work through strumming rhythms taught in Beginner module. New strumming variation as well as rhythm synergy will be introduced

Chord Progression Immersion: Learn to sense and harness the inherent power of chord progressions

Duration: 7-week course; 1-hour weekly lessons
Latest Testimonial
I am doing the Believer Gold Guitar Program. I enjoy the classes and the pace of the teaching. Just right for me and our Instructor is very helpful and encouraging too. Overall it's a great program fo...
Read more...