Contemporary Drum ProgramTM

LEVEL I

The Story of Mankind

Always wanted to pick up playing the drums? In just 11 short weeks, you can. Level I is specially designed for the total beginner. Covering the basics of note reading and rhythmic grooves while bypassing the tedious routine of conventional music courses, play and sing radio hits of the past and present. Impress your loved ones with the speed and ease at which you can start playing music. Sign up today and begin this very special musical journey with us.
The main theme centers on THE STORY OF MANKIND – a revealing epic adventure that will take you from the unspoken pasts of humanity (World History) to current-day state of affairs and beyond. Come away with a worldview that promises to never leave you the same again.

Theme:
THE STORY OF MANKIND: The Pre-Historic Age explores the early developments of humanity. Draw strength from the examples of early man as you witness the human spirit and will in action.
Duration:
11-week module; 1 hour weekly
Rhythm:
Common time rhythms with added syncopation
Posture:
Controlled instrument and sticking-handling techniques
Synergistic Flow:
Added fills and touch sensitivity
* Includes courseware and fully-equipped training studio.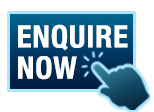 Latest Testimonial
Came for trial and within the initial 10 mins, I decided to enrol. The classroom is well equipped and is a very conducive learning environment. Always looking forward to the next Drum lesson. The C...
Read more...
© 1999 - 2023, Believer Music ®. All Rights Reserved.