Believer Music Keyboard AcademyTM

GRADE 1

Grade 1


Grade 1 of the Believer Music Keyboard Academy™ builds upon the foundations covered in Initial to give you greater intricacy in application. Deepen your understanding of musical concepts as you consolidate both knowledge and ability to apply previously learnt techniques. Learn and discover the many enhancements that can stem from a simple music principle. Upon completion of this level, you will be equipped to sit for the Trinity College London Electronic Keyboard Grade One theory and practical music examinations.

The running theme THE STORY OF MANKIND takes us through the history of world civilizations. The weekly themes will offer deeper insight into the ideologies behind different major world cultures and to make sense of our own today.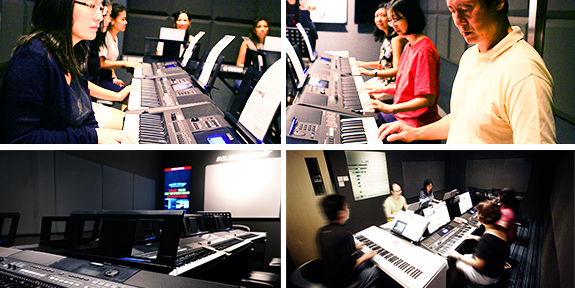 Music Theory: Further development on fundamentals of piano theory & enhanced application

Aural: Ear training for improvisation techniques

Scales: Familiarization with various Major and Minor scale drills with added contemporary touch

Notation: Understand & read music notation in a revolutionary way

Duration: 22-week module; 1 hour weekly
Latest Testimonial
Dear coach, I'm not exactly sure where to begin. It seems like yesterday, I was having my first piano lesson. You've taught me many things. You have shown me that not only is music/piano a skill, ...
Read more...
© 1999 - 2023, Believer Music ®. All Rights Reserved.