Believer Music Keyboard AcademyTM

GRADE 6

Grade 6

Grade 6 of Believer Music Keyboard Academy™ elevates your musical abilities to a whole new level, taking you higher with a seamless integration of musical skills, knowledge and practical understanding. Enhance your command of the Keyboard as you apply practical musical concepts to popular contemporary songs, demonstrating musical and stylistic awareness of what you play.
✔️ Learn how to communicate musically in a variety of styles
✔️ Enhance technical control of the Keyboard
✔️ Apply techniques and concepts towards performance
✔️ Demonstrate musical and stylistic awareness
✔️ Have an AMAZING time leveling UP on the Keyboard!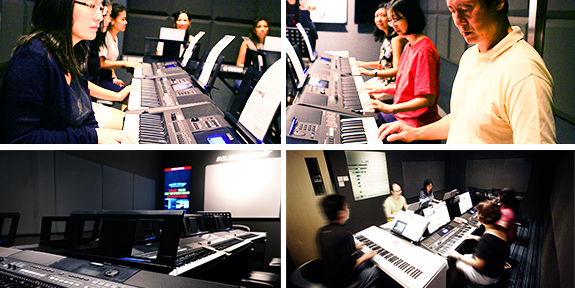 Performance:
Demonstrate musical and stylistic awareness for enhanced performance
Music Theory:
Introduction of new music scales and advanced chord enhancements
Aural:
Integrated aural training & improvisation
Finger Exercises

:
Increased dexterity & finesse in playing pieces
Duration

:
33-week module; 1 hour weekly
Latest Testimonial
Dear coach, I'm not exactly sure where to begin. It seems like yesterday, I was having my first piano lesson. You've taught me many things. You have shown me that not only is music/piano a skill, ...
Read more...
© 1999 - 2023, Believer Music ®. All Rights Reserved.