Believer Music Keyboard AcademyTM

STAGE IV

Stage 4 of 6

Receive up to BM$32 by attending this module. BM$ can be used to offset future course fee payments.

Stage 4 of the Believer Music Keyboard Academy™ enhances your growth as a musician by engaging you in extended applications of musical concepts. This stage widens your knowledge of music scales as well as chord vocabulary, giving you access to more complex music pieces. Continue your progress with new-found confidence as you manage the challenging yet fun musical tasks ahead.
The fourth instalment of THE STORY OF MANKIND explores the resurgent age of the Renaissance. Witness monumental discoveries, showcasing the spirit of man, that has laid foundations for the modern world today.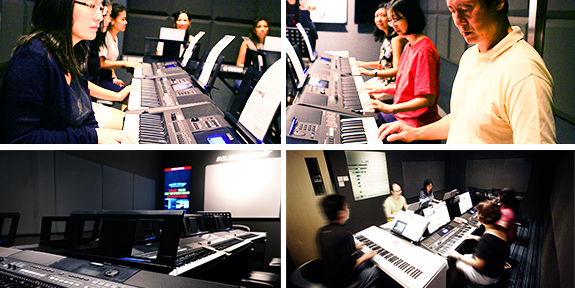 Music Theory: Extension of music scales and chord enhancements

Aural: Integrated aural training & improvisation

Finger Exercises: Higher dexterity in playing pieces

Duration: 22-week module; 1 hour weekly

© 1999 - 2020, Believer Music ®. All Rights Reserved.