Believer Drum ProgramTM

PMR

THE HEARTBEAT OF HEAVEN (Beginnings)


Receive up to BM$21 by attending this module. BM$ can be used to offset future course fee payments.

[This module is tailored for the individual aspiring to play contemporary praise songs]

The Believer Drum Program™ is a comprehensive training program designed to equip drummers for recreational pursuit as well as service on platform ministries. This requisite 11-week module will build and instill solid foundations for progression to higher levels of playing. Groove to captivating rhythms and experience inner transformation nowhere else can offer.

The thematic focus on THE HEARTBEAT OF HEAVEN (Beginnings) will align you with the original intents and desires meant for for all mankind. Attune your ears to heaven's voice and live life never the same again.





Thematic Devotion: THE HEARTBEAT OF HEAVEN (Beginnings) A historical survey to understand mankind's original purpose as revealed through Creation and in the lives of the Biblical Patriarchs

Rhythm: Common time rhythms with added syncopation

Posture: Controlled instrument and sticking-handling techniques

Synergistic Flow: Added fills and touch sensitivity

Worship Application: Accompanied play with backing tracks

Duration: 11-week course; 1-hour weekly lessons

* Includes courseware and fully-equipped training studio.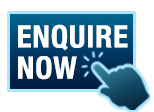 Latest Testimonial
Hi, I'm at the Primer level, and because I am completely new to drumming, I learnt much during the 11-week module. More importantly, the lesson is injected with careful, curated scriptural inspiration...
Read more...
© 1999 - 2022, Believer Music ®. All Rights Reserved.