Contemporary Guitar Program - ElectricTM

Level II

THE STORY OF MANKIND

After establishing electric guitar basics in the Level I module, the following modules will expand and develop your range of playing technique. Level II will ground you with mastering the use of effects pedal along with the familiarization of use of the capo. This will set you on a path of greater playing freedom in playing different keys and expression through guitar sound effects.
The running theme THE STORY OF MANKIND takes us through the history of world civilizations. The weekly themes will offer deeper insight into the ideologies behind different major world cultures and to make sense of our own today.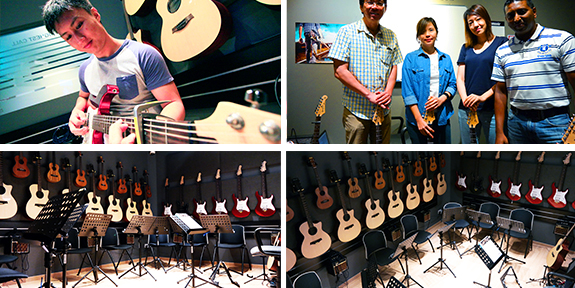 Theme:
The STORY OF MANKIND: Civilizations is a survey of major world cultures and their contribution to humanity. Broaden your worldview as you appreciate the beauty of cultural diversity.
Latest Testimonial
I am learning the Contemporary Electric Guitar Program Level II. I have already completed Contemporary Acoustic Guitar program Level VI. The school provides notes level by level, instruments and knowl...
Read more...