Contemporary Guitar ProgramTM

LEVEL IV

THE STORY OF MANKIND


Receive up to BM$17 by attending this module. BM$ can be used to offset future course fee payments.

Level IV blends the synergistic use of rhythms with advanced chord variations. Master new keys and enhanced chord formations that will form an enduring foundation for your musical prowess. This module is an essential stepping-stone for you to further progress in your musical journey.

This instalment of THE STORY OF MANKIND will ignite and revive your quest for personal growth as you celebrate the spirit of invention.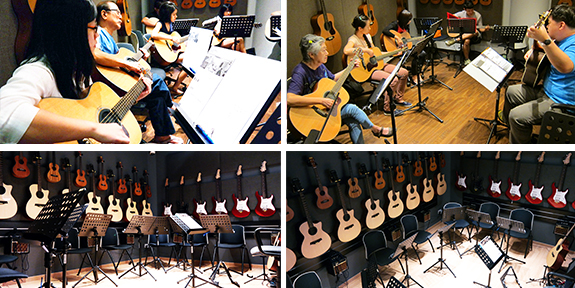 Theme:
THE STORY OF MANKIND: Inventions highlights the great achievements of the Renaissance era. Be inspired to achieve greater things for yourself and humanity
Rhythm:
Progressive rhythm synergy
Harmony:
Enhanced chords, modulation techniques & transposition exercises
Duration

:
7-week module; 1 hour weekly
Song Application & Techniques:
Medium to fast tempo love Songs
Latest Testimonial
I kind of stumbled into this course somewhat. No regrets whatsoever for signing up though! It all started with a missed call I received from Believer Music...I called back and one of the Customer S...
Read more...
© 1999 - 2022, Believer Music ®. All Rights Reserved.