Contemporary Guitar ProgramTM

LEVEL VI

THE STORY OF MANKIND

Level VI
will unlock your potential for creative expression through the use of embellishments, percussive synergy, and song arrangment exercises. Enjoy the freedom to apply these advanced playing techniques as you grow in greater confidence and independence as a musician.
This concluding instalment of THE STORY OF MANKIND will challenge us to do our part for humanity in this generation and the next.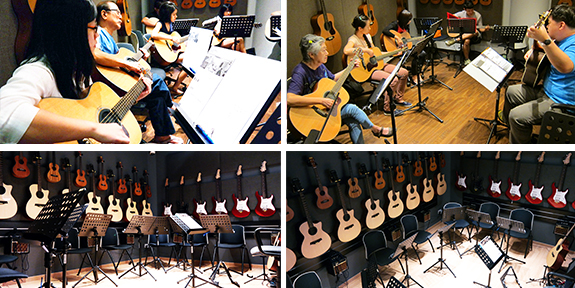 Theme:
THE STORY OF MANKIND: TODAY explores the impact of current world phenomena. Be inspired to achieve greater things for our generation.
Rhythm:
Progressive rhythm synergy
Harmony:
Ear training exercises, song arrangment exercises
Duration

:
7-week module; 1 hour weekly
Song Application & Techniques:
Medium to fast tempo love Songs
Latest Testimonial
I belong to a class of 6 of the Contemporary Guitar Class at Tampines. Throughout the program, we have found the coach's teaching method to be really effective, easy-to-follow and very enjoyable. We h...
Read more...
© 1999 - 2023, Believer Music ®. All Rights Reserved.