Contemporary Guitar ProgramTM

LEVEL III

THE STORY OF MANKIND


Receive up to BM$17 by attending this module. BM$ can be used to offset future course fee payments.

Following from the techniques previously learnt, Level III employs synergistic applications of chords and rhythms to afford you greater freedom of expression in varying musical styles. This module will harness your ability as a musician to play songs with confident expression.

In our progressive theme THE STORY OF MANKIND, discover the power religion had upon mankind and how it has shaped the world we know today.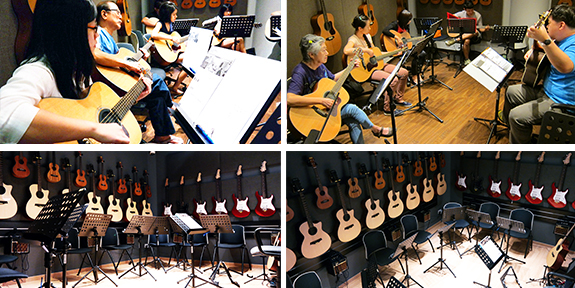 Theme:
THE STORY OF MANKIND: Faiths explores the impact of religious ideology through the era of the Middle Ages. Connect the dots to understand the religious undercurrents that still affect humanity today
Rhythm:
Progressive rhythm synergy
Harmony:
Enhanced chords & modulation techniques
Duration

:
7-week module; 1 hour weekly
Song Application & Techniques:
Slow to medium tempo love songs
Latest Testimonial
I belong to a class of 6 of the Contemporary Guitar Class at Tampines. Throughout the program, we have found the coach's teaching method to be really effective, easy-to-follow and very enjoyable. We h...
Read more...
© 1999 - 2022, Believer Music ®. All Rights Reserved.