Believer Guitar Program - ElectricTM

WDII

THE HOUSE OF YAHWEH



[This module is tailored for the individual aspiring to play contemporary praise songs]

WDII promises to thrill you with an emphasis on adding chord harmonies that form an essential layer in the band. Enhance your finger flexibility through vital finger exercises along with the familiarization of the notes on the fretboard.

The thematic focus on THE HOUSE OF YHWH surveys the past, present, and future struggle for God's Temple site in Jerusalem. You will be equipped to distinguish between the spiritual forces involved and unravel their truest intentions.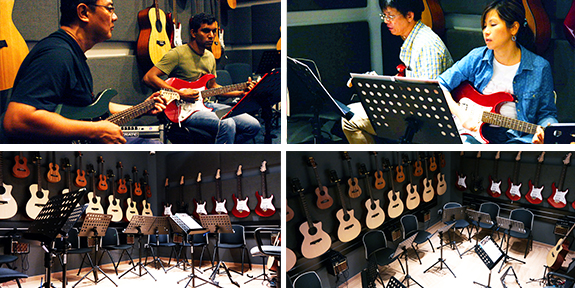 Thematic Devotion: Significance and centrality of the Temple site in Jerusalem across history and the future

Introduction: Finger Exercise & Guitar-Tab Reading

Rhythm: Flat-picking & Syncopated Rhythms

Harmony: Open Chords (Key Family of C, E and A)

Duration: 7-week module; 1 hour weekly

Song Application & Techniques: Play up to 7 familiar praise & worship songs

Interactive Music Exercises: Rhythm & chord exercises

* Includes courseware and fully-equipped training studio.
Latest Testimonial
Have been with BM since 2012. Never thought I could make this far from Acoustic Guitar to Electric Guitar with a crazy schedule as a full time working mum & a wrist ligament injury. Thanks to all the ...
Read more...
© 1999 - 2023, Believer Music ®. All Rights Reserved.