Believer Guitar Program - ElectricTM

WDI

THE HOUSE OF YAHWEH



[This module is tailored for the individual aspiring to play contemporary praise songs]

After establishing electric guitar basics in the Primer module, the Worship Dynamics series will expand and develop your range of playing technique.

WDI will ground you with mastering the use of effects pedal along with the familiarization of use of the capo. This will set you on a path of greater playing freedom in playing different keys and expression through guitar sound effects.

The thematic focus on THE HOUSE OF YAHWEH offers an experience in walking through and surveying the symbolic artifacts within God's tabernacle.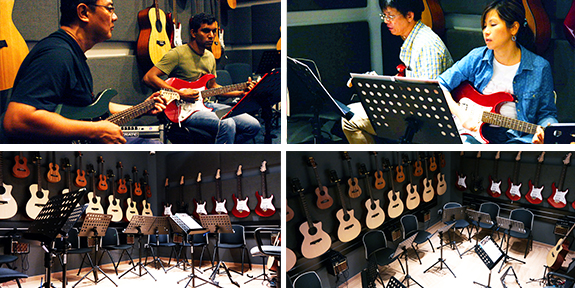 Thematic Devotion: Approaching God through the divine architecture and symbolism of His tabernacle

Introduction: Major & Pentatonic Scales

Rhythm: Flat-picking

Harmony: Open Chords (Key Family of G and D)

Duration: 7-week module; 1 hour weekly

Song Application & Techniques: Play up to 7 familiar praise & worship songs

Interactive Music Exercises: Rhythm & chord exercises

* Includes courseware and fully-equipped training studio.
Latest Testimonial
Have been with BM since 2012. Never thought I could make this far from Acoustic Guitar to Electric Guitar with a crazy schedule as a full time working mum & a wrist ligament injury. Thanks to all the ...
Read more...
© 1999 - 2023, Believer Music ®. All Rights Reserved.