Believer Guitar Program - ElectricTM

AWDI

THE KINGDOM OF HEAVEN



[This module is tailored for the individual aspiring to play contemporary praise songs]

AWDI will start you on the journey of melodic expression by playing guitar riffs. Be ready to spice up your playing with the integration of guitar riffs along with advanced pedal effects. Realize the power and manage the intensity of music when played with techniques that will engage both you and the listener.

The thematic focus on THE KINGDOM OF HEAVEN will take you on an exciting journey through time with special focus on the lives and episodes of the Biblical Patriarchs. Come to understand heaven's calling upon your life, just as the fathers of our faith once did.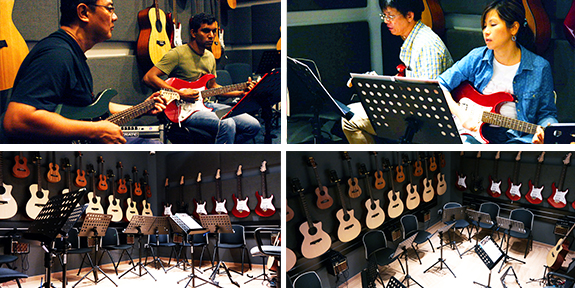 Thematic Devotion: THE KINGDOM OF HEAVEN (PART I) A historical survey to understand YHWH's purpose and heart for His people as manifested through the Patriarchs of the Faith

Guitar Techniques: Create harmonies through the use of Parallel 3rd and 5th

Melodic Application: Learn to read and play melodic notes through clear guidelines

Band Dynamics: Weekly lessons set to actual musical tracks to simulate a live playing experience

Duration: 7-week module; 1 hour weekly

* Includes courseware and fully-equipped training studio.
Latest Testimonial
Have been with BM since 2012. Never thought I could make this far from Acoustic Guitar to Electric Guitar with a crazy schedule as a full time working mum & a wrist ligament injury. Thanks to all the ...
Read more...
© 1999 - 2023, Believer Music ®. All Rights Reserved.