Believer Keyboard Program

EXPERIENCE LIFE
The keyboard is an instrument of amazing musical range and versatility that has found its place in both traditional and contemporary settings. Go from establishing solid keyboard-playing fundamentals in chords and rhythms to expressing yourself using melodies and powerful rhythmic energy.

EXPERIENCE MUSIC
Explore the power and language of music in our devotional Worship Dynamics modules. Discover how to respond to God with your music by developing a sensitivity towards the emotional and spiritual atmosphere of musical settings.

TAKE IT HIGHER
The Believer Keyboard Program™ is designed to take the musician to a new level of expression using the keyboard. If you've ever dreamt of playing the keyboard skillfully... We'll take you there.
Other Keyboard Programs Available:
Believer Kids Keyboard Program (Ages 7-12)
Believer Silver Keyboard Program (Ages 50+)
Believer Music Keyboard Academy(Ages 13-60)
天程音乐电子键盘课程
Modules
BGR
BGR (SHP)
WDI
WDII
AWDI
AWDII
AWDIII
AWDIV
SWDI (SWD)
SWDII (SWD)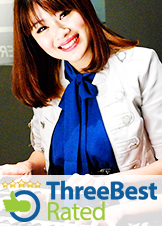 © 1999 - 2023, Believer Music ®. All Rights Reserved.