Believer Silver Keyboard ProgramTM

AWDII - SILVER
THE KINGDOM OF HEAVEN (PART II)
[This module is tailored for seniors who
aspire to play contemporary praise songs]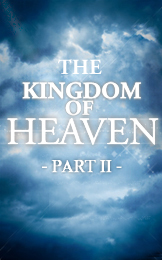 Receive up to BM$21 by attending this module. BM$ can be used to offset future course fee payments.

This 2nd installment of the Advance Worship Dynamics Series will awaken you with inspiring rhythm and harmonic synergy. Enjoy passionate grooves as we venture into the realm of modern praise and worship songs.

THE KINGDOM OF HEAVEN (PART II) takes you on an eye-opening adventure into the future to envision YHWH's Kingdom in our lifetime and the forces confronting it. Grow to discern the true intentions behind these forces and realign our worldview to that of the coming Messianic Kingdom.
Thematic Devotion: THE KINGDOM OF HEAVEN (PART II). Discern between the forces in conflict during the end of days

Rhythm Synergy: Master the use of contemporary rhythm synergy for modern praise and worship

Chord Progression Immersion: Review the family of chords covered previously

Chord Progression Immersion: Learn to play melodic phrases and fills, and integrate them into your chords and rhythms.

Duration: 11-week course; 1-hour weekly lessons
Latest Testimonial
My Keyboard coach is patient and the course is interesting and lively!
Read more...