Believer Silver Keyboard ProgramTM

AWDI - SILVER
THE KINGDOM OF HEAVEN (PART I)
[This module is tailored for seniors who
aspire to play contemporary praise songs]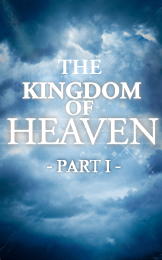 Receive up to BM$21 by attending this module. BM$ can be used to offset future course fee payments.

AWDl will equip you with musical versatility through the systematic integration of syncopated rhythms and chord variations. This progressive module will ready you for AWDII. Realize the power and manage the intensity of music when played with techniques that will engage both you and the listener.

The thematic focus on THE KINGDOM OF HEAVEN (PART I) will take you on an exciting journey through time to unravel the mystery and purpose for the coming Messianic Kingdom on earth. With special focus on historical events surrounding the Kingdom of Heaven, AWDI will prepare you with foundational insights primed for progress in AWDII.
Thematic Devotion: THE KINGDOM OF HEAVEN (PART I). A historical survey to understand YHWH's purpose and heart for His people

Rhythm Synergy: Generate an energetic feel with contemporary rhythms as we venture into the realm of modern praise songs

Chord Progression Immersion: Learn to play fills, and integrate them into your chords and rhythms

Basic Ballad: Enhance intimate feel with this new playing style

Duration: 11-week course; 1-hour weekly lessons
Latest Testimonial
Enjoyed and learned tremendously well through the cheerful teaching of my coach during Advanced Worship Dynamics 1. Appreciated her diligent, patient, caring and skillful teaching! The customer se...
Read more...