Believer Ukulele ProgramTM

WDII

THE TIMELESS JOURNEY OF FAITH



[This module is tailored for the individual aspiring to play contemporary praise songs]

Only students who have completed Believer Ukulele Program™ WDI are eligible.

WDII promises to lay a firm foundation for you to use the ukulele as an accompaniment in worship settings. The heavy emphasis on riffs will give you greater confidence to start constructing melodic patterns on your own as you become more comfortable with the whole fretboard. This module will prepare you for freer forms of melodic expression in the Advanced Worship Dynamics Series.
The thematic focus on The Timeless Journey of Faith is a journey through the events of the Israelite Exodus from Egypt to freedom. Re-live this momentous event and encounter the new life that God wants for you.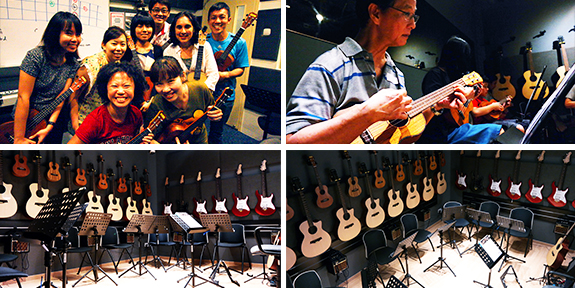 Thematic Devotion: The Timeless Journey of Faith: Encounter the mighty hand of God that delivers and restores

Music Theory: Decode melodic notes through clear guidelines

Rhythm: Essential syncopated strumming styles; riffs and embellishments

Melody: Riffs

Duration: 7-week module; 1 hour weekly

Song Application & Techniques: Ensemble playing

Interactive Music Exercises: Rhythm & chord exercises
Latest Testimonial
I think this is a very good program. :)
Read more...
© 1999 - 2023, Believer Music ®. All Rights Reserved.