THE TIMELESS JOURNEY OF FAITH


Receive up to BM$17 by attending this module. BM$ can be used to offset future course fee payments.

[This module is tailored for the individual aspiring to play contemporary praise songs]

Only students who have completed Believer Ukulele Program™ AWDIV are eligible.

Go deeper with immersive chord exercises that promises to pave the way for greater expressive freedom on the Ukulele. Train your playing sensitivity to blend tastefully with other instruments through song arrangement exercises. This module will build your confidence for greater participation in small-group or platform worship settings.
The thematic focus on The Timeless Journey of Faith tracks the faith-defining events for 1st Century A.D. believers. Be a witness to the founding principles of Christianity as we journey through its early beginnings.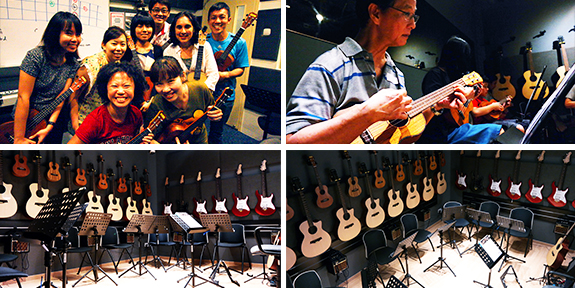 Thematic Devotion: The Timeless Journey of Faith: Unearth the life and times of the Early Church in the 1st Century A.D.

Music Theory: Major Scales

Melody: Riff-construction, Lick-construction

Duration: 7-week module; 1 hour weekly

Song Application & Techniques: Chord Progression Immersion, Song Arrangement and Dynamics

Interactive Music Exercises: Rhythm & chord exercises with Embellishments