Believer Ukulele ProgramTM

AWDI

THE TIMELESS JOURNEY OF FAITH



[This module is tailored for the individual aspiring to play contemporary praise songs]

Only students who have completed Believer Ukulele Program™ WDII are eligible.

AWDII is an indispensable module for those seeking to use the ukulele spontaneously for musical worship settings. Explore the various ways to embellish a song with fills, and engage in riff-construction exercises that will not only spur creativity, but also improve your musical awareness and playing-dexterity. This module will also develop the skills and confidence necessary to actively use the ukulele as an accompaniment to another instrument.
The thematic focus on The Timeless Journey of Faith guides us along the process of nation-building with the development of the Israelite society. Come away with a greater purpose and resolve to apply the blueprint of God's Kingdom in our lives today.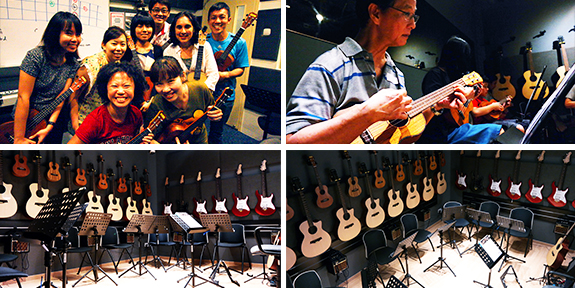 Thematic Devotion: The Timeless Journey of Faith: Uncover the foundations that make for a Holy Nation under God

Music Theory: Major Scales, Improvisation

Melody: Melodic Fills, Riff-Construction

Duration: 7-week module; 1 hour weekly

Song Application & Techniques: Ensemble playing

Interactive Music Exercises: Rhythm & chord exercises with Embellishments
Latest Testimonial
I think this is a very good program. :)
Read more...
© 1999 - 2023, Believer Music ®. All Rights Reserved.