Receive up to BM$21 by attending this module. BM$ can be used to offset future course fee payments.
Level II will not only reinforce your technical foundation but also liberate you to sing more expressively according to varied musical settings. Expect an exciting introduction to the different modes of vocal expression. Experience Believer Music's intensive vocal aerobics that promises to expand your range, vocal power, finesse and tonal quality.
The running theme THE STORY OF MANKIND takes us through the history of world civilizations. The weekly themes will offer deeper insight into the ideologies behind different major world cultures and to make sense of our own today.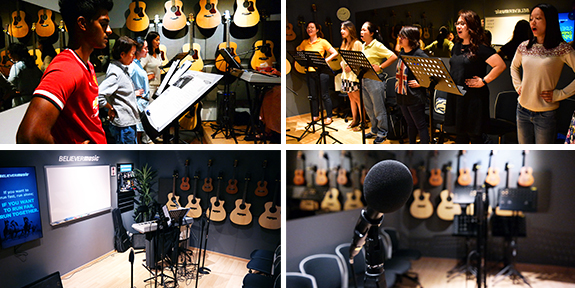 Duration: 11-week module; 1 hour weekly

Theme: THE STORY OF MANKIND: Civilizations is a survey of major world cultures and their contribution to humanity. Broaden your worldview as you appreciate the beauty of cultural diversity.

Better Voice Control: INTENSIVE Vocal Workouts to strengthen vocal foundation - widen your vocal range, develop more power, sing with more ease, deliver with more consistency

Contemporary Expression Techniques: Explore contemporary expression techniques used by singers today. Apply them to develop both intimate and powerful expression

Song Analysis & Application: Learn in-depth song analysis to sing with better musical insight. Apply learnt concepts across a variety of contemporary songs
Diction:
Facilitate your singing with good pronunciation