Level IV aims to secure and enhance the delivery skills of the individual, and encourage the singer on a journey to discover his/her unique voice. This module also aims to build within you a stronger internal sense of musicianship and sensitivity in expression across individual and group settings.
This instalment of THE STORY OF MANKIND will ignite and revive your quest for personal growth as you celebrate the spirit of invention.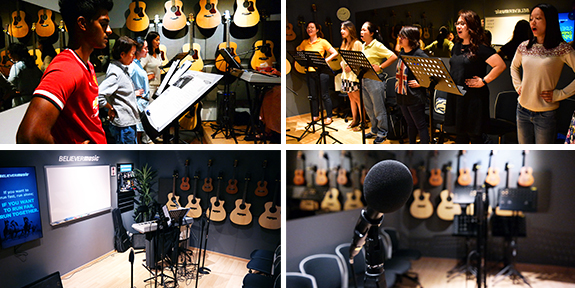 Duration:
11-week module; 1 hour weekly
Theme:
THE STORY OF MANKIND: Inventions highlights the great achievements of the Renaissance era. Be inspired to achieve greater things for yourself and humanity
Tonal Development: Learn new exercises for vibrato development and enhancement of vocal finesse, resonance and color.
Expression & Song Interpretation: Incorporate new contemporary expression techniques into your singing to build richer vocal expression. Flow in newfound confidence and sensitivity for independent song interpretation. - Incorporation of more runs/style.
Harmony & Ad libs: More harmony drills & applications to seal in instinctive part-singing. Also acquire new freedom in expression with vocal improvisation.
Introduction To Vocal Microphones & Techniques:
Guide to the various types of microphones and its care. Select one that suits your vocal timbre (i.e. colour & quality)