Contemporary Voice ProgramTM

LEVEL III

The Story of Mankind
Upon completion of Level II, you should be armed with a stable vocal technical foundation along with improved control. This level will take you even higher as we work towards better song presentation and freedom in expression. Expect to learn valuable voice management skills, more contemporary expression techniques, and greater immersion into the various modes of expression. New in this module is the inclusion of intermediate harmony technique and dynamics.
The main theme centers on THE STORY OF MANKIND – a revealing epic adventure that will take you from the unspoken pasts of humanity (World History) to current-day state of affairs and beyond. Come away with a worldview that promises to never leave you the same again.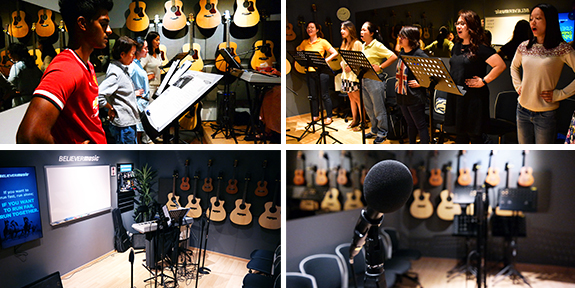 Duration:
11-week module; 1 hour weekly
Theme: In our progressive theme THE STORY OF MANKIND, discover the power religion had upon mankind and how it has shaped the world we know today.

More Voice Production Exercises: Develop freedom of vocal expression through a higher degree of vocal flexibility.
Dynamics: Apply Detailed Expression & New Symbols to songs.

Harmony: Intermediate Harmony Dynamics.

Diction: Improved expression with good pronunciation.
Latest Testimonial
It was through a company promotion that I came to know about Believer Music. I had always thought about learning to sing. I felt singing is one of the best ways to express yourself but I never had the...
Read more...
© 1999 - 2023, Believer Music ®. All Rights Reserved.