The voice is a remarkable instrument which helps us articulate our deepest thoughts and emotions. This foundational module will start you on the journey to use your voice more purposefully. This 3-week accelerated journey will empower your child with a greater understanding of both the technical and expressive applications of the human voice, allowing them to discover new found freedom in both individual and group singing. The indispensable basics of voice techniques will be imparted through an engaging combination of vocalization exercises and song applications.

The main theme centers on THE STORY OF MANKIND – a revealing epic adventure that will take you from the unspoken pasts of humanity (World History) to current-day state of affairs and beyond. Come away with a worldview that promises to never leave you the same again.

Duration: 3

-week module; 1.5 hour weekly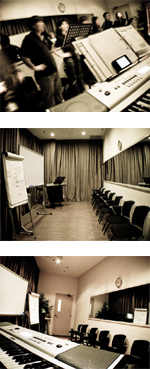 Theme:
THE STORY OF MANKIND:
The Pre-Historic Age explores the early developments of humanity. Draw strength from the examples of early man as you witness the human spirit and will in action.
Breath Control:
Learn the efficient way of breathing for singing
Vocal Production & Projection:
Simple exercises to help DEVELOP your voice!
Rhythm & Pitching Orientation:
Tune your ears and move in-sync with the music
Expression & Song Delivery:
Don't just sing, COMMUNICATE with your song