Believer Bass Program - ElectricTM

AWDI

Receive up to BM$17 by attending this module. BM$ can be used to offset future course fees.
Upon acquiring new grooves and developing your accuracy and fluency on the bass guitar in Worship Dynamics II module, you are now ready to expand and enhance your playing techniques here in Advanced Worship Dynamics I (AWDI).
AWDI elevates the bassist to a higher level of creative expression. Explore the art of improvisation as you develop key techniques to create fills that speak your individual style. This module will challenge you to grow your mastery on the bass as you further develop your unique personality as a musician.
The thematic focus on THE HEARTBEAT OF HEAVEN (The Kingdom Age) takes us to witness kingdom life in Israel. Grasp the will of heaven manifested on earth as you witness the events that have shaped Israel's history leading to the first advent of the Messiah.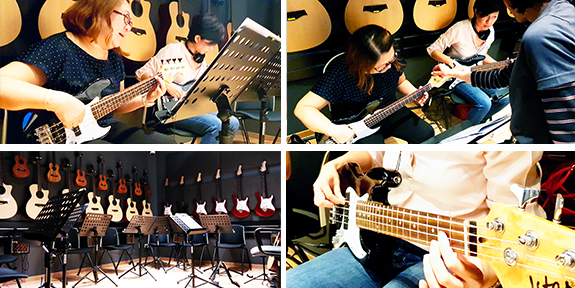 Thematic Devotion: Answer the call for the establishment of a righteous and just kingdom in life here on earth.

Introduction: Developing new techniques to add dynamics to a song. Identification and Application of note patterns along the fingerboard.

Rhythm: Straight and syncopated rhythms to cater different contemporary worship styles and synergistic flow.

Harmony: Creative and expressive fills, slides and passing notes to enhance any given song.

Duration: 7-week course; 1-hour weekly lessons

Song Application & Techniques: Accompanied play with backing tracks for an immersive playing experience across a variety of familiar praise & worship songs

Interactive Music Exercies: Hammer-Ons, Pull-Offs, Slides and Expressive Rhythms
Latest Testimonial
First and foremost, I'd like to thank God for dedicated coaches such as my Bass coach. He's doing a great job in encouraging and guiding us to skilfully wield the Bass to make a joyful noise unto the ...
Read more...
© 1999 - 2020, Believer Music ®. All Rights Reserved.