Believer Bass Program - ElectricTM

AWDIII

Encounter playing beyond regular time signatures and expand your bass playing repertoire by incorporating percussive elements to suit different worship atmospheres. This module will trigger your inner rhythmic sense to execute impactful and active bass playing expressions.
The thematic focus on THE HEARTBEAT OF HEAVEN (The Church Age) will reveal the stages of development in the Early Church from the first years to what it is today. This adventure promises to be an eye-opening experience you will not want to miss.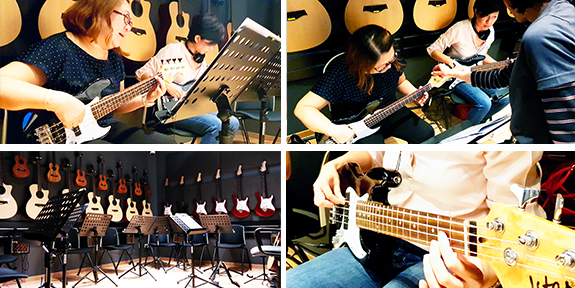 Thematic Devotion: THE HEARTBEAT OF HEAVEN (The Church Age) Answer the call to take the Gospel of the Kingdom to the ends of the earth
Introduction: Playing 6/8 Time Signature to widen your repertoire of contemporary worship songs
Rhythm: Ghost notes added to straight and syncopated rhythms already learnt to create rhythmic variations in playing contemporary worship styles
Harmony: Switching between Power Chord notes to enhance harmonic colour
Duration: 11-week course; 1-hour weekly ‪lessons

Latest Testimonial
I first joined Believer Music in Sep 2018 for the Electric Bass Primer module. At first I did not know what to expect as I had little to no knowledge in music theory or musical instruments at all. But...
Read more...
© 1999 - 2023, Believer Music ®. All Rights Reserved.