Believer Bass Program - ElectricTM

WDI

THE HEARTBEAT OF HEAVEN

Receive up to BM$17 by attending this module. BM$ can be used to offset future course fees.
Upon acquiring the foundations and understanding of the bass guitar and it's role in our Primer module, you are now ready to expand and enhance your playing techniques here in Worship Dynamics I.

Possess the ability to feel the rhythmic pulse and be trained to select appropriate groove patterns for various portions within a song.
Through finger exercises, you will gain dexterity and fretting fluency that will enable you to have a more immersive playing experience.

The thematic focus on THE HEARTBEAT OF HEAVEN (The Exodus) tracks the Israelite journey out of slavery in Egypt. Experience true freedom as you discover how this epic story continues to have great relevance in our lives today.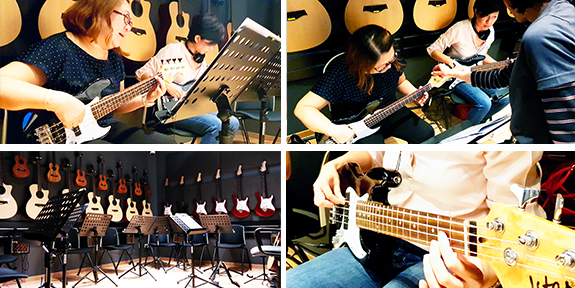 Thematic Devotion: THE HEARTBEAT OF HEAVEN (The Exodus) Overcome your personal struggles and discover true freedom.

Introduction: Major Scales and its function; Developing accuracy and fluidity in playing the bass guitar.

Rhythm: Straight and syncopated rhythms to cater different contemporary worship styles and synergistic flow.

Harmony: Easy-to-play great-sounding bass lines

Duration: 7-week course; 1-hour weekly lessons

Song Application & Techniques: Accompanied play with backing tracks for an immersive playing experience. Play up to 7 familiar praise & worship songs.

Latest Testimonial
First and foremost, I'd like to thank God for dedicated coaches such as my Bass coach. He's doing a great job in encouraging and guiding us to skilfully wield the Bass to make a joyful noise unto the ...
Read more...
© 1999 - 2022, Believer Music ®. All Rights Reserved.