Believer Bass Program - ElectricTM

AWDIV

Receive up to BM$85 by attending this module. BM$ can be used to offset future course fees.
AWDIV is targeted to prepare course participants for impactful involvement in band playing. The major emphasis of FLOW within and across songs will reveal important guidelines to achieve smoother song delivery adding a sustained worship. This module will challenge you to grow in greater confidence and independence as a musician for both personal and small corporate settings.
THE KINGDOM OF HEAVEN (PART IV) challenges you to be a discerning generation ready to herald the return of the Messiah and His Heavenly Kingdom. Train your senses to connect with the work of His Spirit in these last days.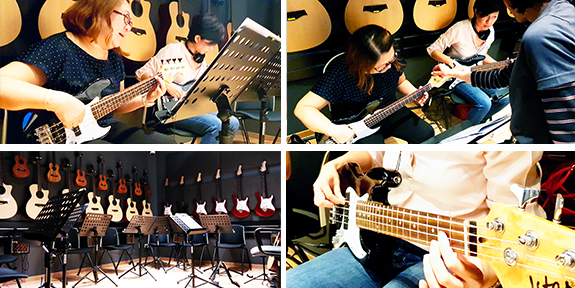 Thematic Devotion: THE HEARTBEAT OF HEAVEN (The Church Age) Answer the call to take the Gospel of the Kingdom to the ends of the earth
Introduction: Song medley. Throughout this module you will learn to piece together 2 or more songs and create a worship flow.
Rhythm: Continued application of Ghost notes and other embellishments to straight and syncopated rhythms already learnt to create rhythmic variations in playing contemporary worship styles.
Harmony: Switching between Power Chord notes to enhance harmonic colour.
Duration: 7-week course; 1-hour weekly ‪lessons

Song Application & Techniques: Accompanied play with backing tracks for an immersive playing experience across a variety of familiar praise & worship songs
Latest Testimonial
I first joined Believer Music in Sep 2018 for the Electric Bass Primer module. At first I did not know what to expect as I had little to no knowledge in music theory or musical instruments at all. But...
Read more...