[This module is tailored for the individual aspiring to play contemporary praise songs]
The Believer Bass Program™ is a comprehensive training program designed to equip bass players for recreational pursuit as well as for platform service. This exciting 7-week primer module will build and instil solid foundations for progression to higher levels. Establish vibrant playing techniques and groove to captivating rhythms. Lock into any beat and discover how varying bass lines can actually enhance dynamics within a song.
The thematic focus on THE HEARTBEAT OF HEAVEN (Beginnings) will align you with the original intents and desires meant for all mankind. Attune your ears to heaven's voice and live life never the same again.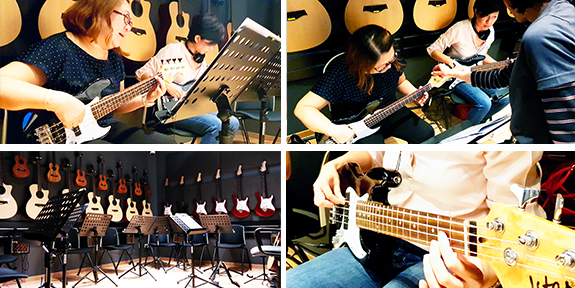 Thematic Devotion: Rediscover God's HEARTBEAT through His name and attributes

Introduction: The bass guitar & its role

Rhythm: Essential groove fundamentals

Harmony: Easy-to-play and great-sounding melodies

Duration: 7-week course; 1-hour weekly lessons

Song Application & Techniques: Play up to 7 familiar praise & worship songs

Interactive Music Exercises: Rhythm, melody and harmony exercises