Acquiring the theory and playing experience of the Major Scale in the previous level, Worship Dynamics II will further expand your mastery of the fretboard by extending the Major Scale to 2 octaves. This will give you a better feel of the fretboard, as well as mastery of the note position.

Further expand your rhythmic vocabulary by playing more syncopated rhythms, enabling you to play a wider range of contemporary worship songs.

The thematic focus on THE HEARTBEAT OF HEAVEN (The Promise Land) takes us along the journey entering the Promise Land. Experience the blessings that await those who answer their highest call.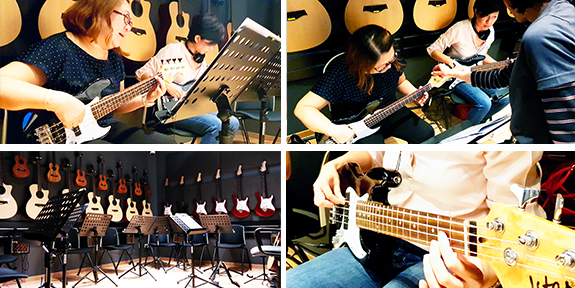 Thematic Devotion: THE HEARTBEAT OF HEAVEN (The Promise Land) Witness the establishment of Biblical Israel and their path towards nationhood.

Introduction: Fills and its function

Rhythm: Advanced syncopation and rhythmic grooves

Harmony: Bass fills to create a smoother transition between chords

Duration: 7-week course; 1-hour weekly lessons

Song Application & Techniques: Accompanied play with backing tracks for an immersive playing experience. Play up to 7 familiar praise & worship songs.