Believer Bass Program - ElectricTM

AWDII

Receive up to BM$17 by attending this module. BM$ can be used to offset future course fees.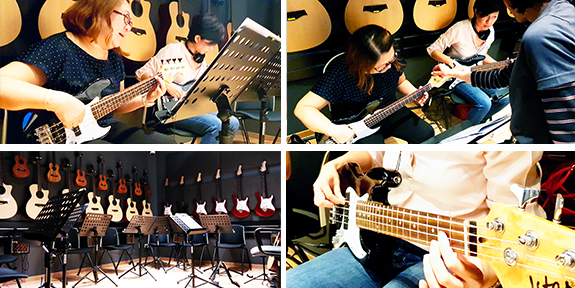 Thematic Devotion: Answer the call for the establishment of a righteous and just kingdom in life here on earth.

Introduction: Developing new techniques to add dynamics to a song. Identification and Application of note patterns along the fingerboard.

Rhythm: Straight and syncopated rhythms to cater different contemporary worship styles and synergistic flow.

Harmony: Creative and expressive fills, slides and passing notes to enhance any given song.

Duration: 7-week course; 1-hour weekly lessons

Song Application & Techniques: Accompanied play with backing tracks for an immersive playing experience across a variety of familiar praise & worship songs

Interactive Music Exercies: Hammer-Ons, Pull-Offs, Slides and Expressive Rhythms
Latest Testimonial
I first joined Believer Music in Sep 2018 for the Electric Bass Primer module. At first I did not know what to expect as I had little to no knowledge in music theory or musical instruments at all. But...
Read more...
© 1999 - 2020, Believer Music ®. All Rights Reserved.