Believer Bass Program - ElectricTM

AWDII

Receive up to BM$17 by attending this module. BM$ can be used to offset future course fees.
AWDII emphasizes on techniques that will add the 'X-factor' to your bass playing expression. Begin to incorporate embellishments to your playing as you further consolidate your bass playing feel. This module will arm you with a wider range of playing options to enrich your playing in any setting.

The thematic focus on THE HEARTBEAT OF HEAVEN (The Messianic Age) places us in the era of 1st Century Israel, covering the role, purpose, and call of the Kingdom of Heaven through the mission of the chosen Messiah. Align with the heartbeat that desires the establishment of the Kingdom of Heaven here on earth.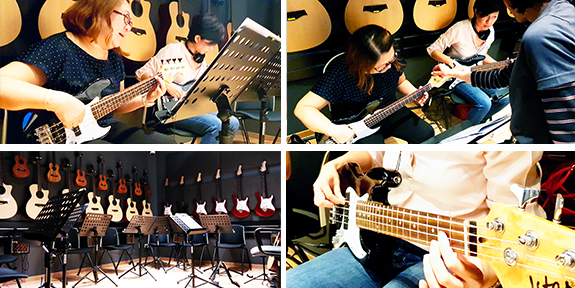 Thematic Devotion: THE HEARTBEAT OF HEAVEN (The Messianic Age) Affirm once again your devotion to the original meant for all mankind.

Introduction: Mastering more embellishments to add dynamics to a song.

Rhythm: Straight and syncopated rhythms to cater different contemporary worship styles and synergistic flow.

Harmony: Creative and expressive fills, slides and power chords to enhance any given song.

Duration: 7-week course; 1-hour weekly lessons

Song Application & Techniques: Accompanied play with backing tracks for an immersive playing experience across a variety of familiar praise & worship songs


Latest Testimonial
Thank you Coach for the Bass lessons. The finger exercises for warming up every lesson is crucial & much appreciated. Lessons were lively, fun & manageable! Kudos!
Read more...
© 1999 - 2022, Believer Music ®. All Rights Reserved.