Believer Keyboard ProgramTM

AWDIV

THE KINGDOM OF HEAVEN



[This module is tailored for the individual aspiring to play contemporary praise songs]

AWDIV is targeted to prepare musicians for impactful involvement in small-group settings. The major emphasis of FLOW within and across songs will reveal important guidelines to achieve smoother song delivery adding a sustained worship. This module will challenge you to grow in greater confidence and independence as a musician for both personal and small corporate settings.

THE KINGDOM OF HEAVEN challenges you to be a discerning generation ready to herald the return of the Messiah and His Heavenly Kingdom. Train your senses to connect with His work in these last days.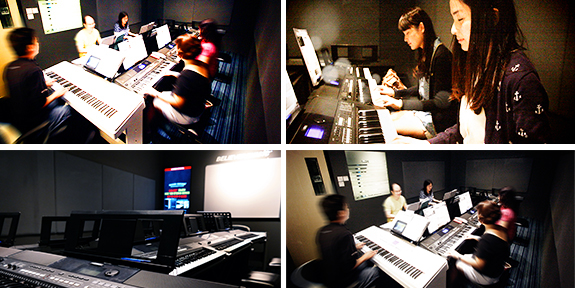 Thematic Devotion: THE KINGDOM OF HEAVEN. Discern the call of God's Kingdom for complete loyalty in preparation for Messiah's return

Rhythm Variations: Master the use of contemporary rhythm synergy for modern praise

Harmony: Explore the range of tonal enhancements to add depth and flavor when playing with other instruments

Song Devotion: Engage in song interpretation for enhanced worship feel

Duration: 11-week module; 1 hour weekly
---
Latest Testimonial
I started from the keyboard beginner program and surprised myself by having completed the course till advanced stages. It was a steep learning curve for me having to learn the chords, rhythm and theor...
Read more...
© 1999 - 2023, Believer Music ®. All Rights Reserved.