Believer Keyboard ProgramTM

WDI

THE HEART OF YAHWEH (PART I)



Receive up to BM$21 by attending this module. BM$ can be used to offset future course fee payments.

[This module is tailored for the individual aspiring to play contemporary praise songs]

Upon completion of the Beginner module, the Worship Dynamics series will impart you with the FEEL of using the keyboard for personal and small group settings. With a greater emphasis on technical dexterity, be thrilled by the rhythmic fill-ins and calming ballad techniques. Believer Music's devotional format of integrative chord progressions will give you greater freedom to express yourself with your instrument.

The thematic focus on THE HEART OF YAHWEH (Part 1) will captivate your heart to beat to the same rhythm as His.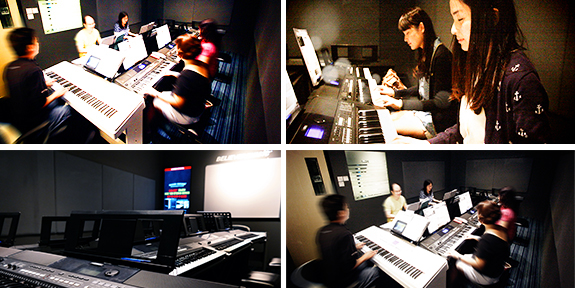 Thematic Devotion:

Discover THE HEART OF YAHWEH (Part I):


Connect and align your life with the heartbeat of heaven

Rhythm Synergy: Perfect your rhythmic feel as you build upon the
rhythms learnt in Beginner module; Learn to apply the various
rhythms appropriately to express both intimacy and intensity

Clockwork: Widen your musical vocabulary with enhanced chords
(minor7th) that add depth to your playing; Learn to
select the appropriate inversions for better fluency

Chord Progression Immersion: Learn to sense and harness
the inherent power of chord progressions

Duration: 11-week module; 1 hour weekly
---
Latest Testimonial
Playing the keyboard was one of my dreams. Through Believer Music, not only was I able to play the keyboard, I was able to sing and play at the same time! Something that I have never dreamt of. This n...
Read more...