Believer Keyboard ProgramTM

AWDIII

THE KINGDOM OF HEAVEN


Receive up to BM$21 by attending this module. BM$ can be used to offset future course fee payments.

[This module is tailored for the individual aspiring to play contemporary praise songs]

AWDIII will unlock your potential for creative expression through the use of fills, re-harmonization, and percussive synergy. Enjoy the freedom to apply these advanced playing techniques as you begin to express your unique heart of worship. This module will challenge you to grow in greater confidence and independence as a musician for both personal and small corporate settings.

THE KINGDOM OF HEAVEN places us in the Messianic Age of the 1st Century, covering the role, purpose, and call of the Kingdom of Heaven through the mission of the chosen Messiah and Early Church. Unearth the beginnings of the New Testament Church and discover the growth of Christianity to what it is today.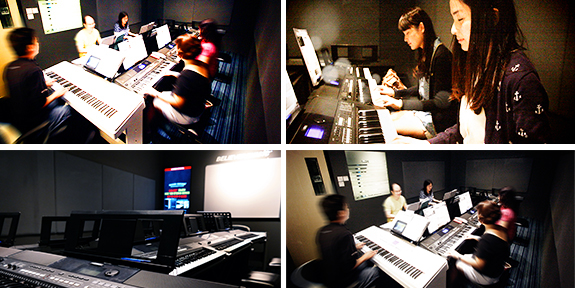 Thematic Devotion: THE KINGDOM OF HEAVEN. Align with Messiah's call for unity among His people

Rhythm Variations: Master the use of contemporary rhythm synergy for modern praise & worship

Harmony: Listening and identifying the chords of the songs and re-harmonization techniques to your favorite praise songs

Song Application: Engage in song interpretation for enhanced worship feel

Duration: 11-week module; 1 hour weekly
---
Latest Testimonial
The keyboard lessons at Believer Music have been inspiring for my current group of learners and myself. We are blessed with having a great coach to guide us in our journey. Even though we may be a bun...
Read more...