REVELATIONS



[This module is tailored for the individual aspiring to play contemporary praise songs]

You have memorized the chords, conquered the rhythms, and played the songs... but there's more. Spontaneous Worship Dynamics (SWD) coaches will lead you into everything you have yearned for, and more. The lessons will place you in the flow of immersive worship, creating that perfect atmosphere for authentic expression through your instrument.

This module will train all participants to unlock individual creativity for impactful ministerial application. You will explore fresh and novel ways of augmenting harmonies on the keyboard, giving you the freedom to add your personal touch onto a song. Be led by the flow of the worship as you immerse in improvisational techniques that inspire deeper engagement with a song's message. This module promises to take you to higher ground with guaranteed breakthroughs in your playing like never before.

The thematic focus, REVELATIONS, will unravel mysteries, expose sinister deceptions, and instill within you the spirit of truth. Be challenged to exercise heightened discernment and courage to stand for the cause of God's Kingdom in these last days. .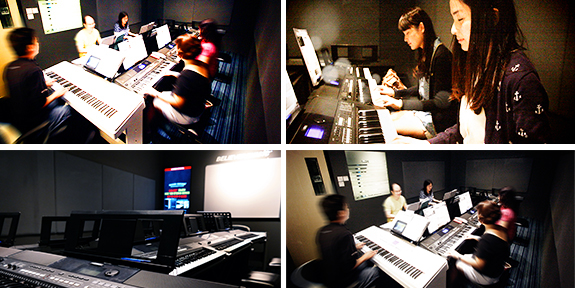 Thematic Devotion: REVELATIONS. Discover deceptive mysteries found throughout time and pursue a truth-based, organic faith like never before

Harmony: Explore dynamic and rich chord enhancements that heighten the harmonic atmosphere
Improvisation: Create melodic riffs, fills, and phrases with a personalized touch

Rhythm Feel: Master the use of contemporary rhythm synergy combined with embellishments

Song & Worship Application: Actively participate in song applications, Scripture declarations, live prayers, and prophetic worship

Duration: 22-week module; 1 hour weekly