Believer Keyboard ProgramTM

WDII

THE HEART OF YAHWEH



[This module is tailored for the individual aspiring to play contemporary praise songs]

WDII is an essential module that prepares you for the advanced techniques covered in the following series. The moving melodic song introductions and syncopated rhythms will fuel you with newfound confidence. You will also learn to create FLOW with your instrument for group settings as you complete this indispensable module.

The thematic focus of this second installment of THE HEART OF YAHWEH (Part II) releases us to love one another the way we should.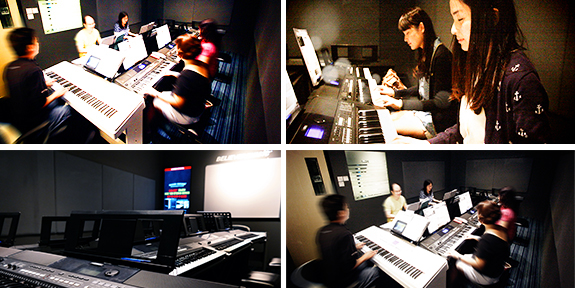 Thematic Devotion: Further into THE HEART OF YAHWEH (Part II): Apply the heartbeat of heaven into your relationship with others

Rhythm Synergy: Enjoy the passion and drive of high-tempo rhythms as we venture into the realm of modern praise songs

Chord Progression Immersion:Discover the power of expanded chord progressions and learn to use them meaningfully in various settings

Melody Integration: Learn to play melodic phrases and fills, and integrate them into your chords and rhythms

Duration: 11-week module; 1 hour weekly
---
Latest Testimonial
2 years ago, after Covid broke out and seeing how time flies, I decided to make full use of whatever time I have on hand to learn something new/pick up a new skill. I have always wanted to learn gospe...
Read more...
© 1999 - 2023, Believer Music ®. All Rights Reserved.